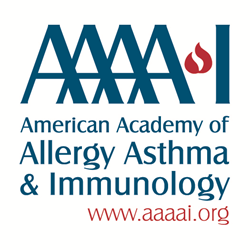 Milwaukee, WI (PRWEB) August 13, 2015
The Academy of Allergy & Asthma in Primary Care ("AAAPC"), United Allergy Services ("UAS"), and the American Academy of Allergy, Asthma & Immunology ("AAAAI") (collectively the "settling parties"), are jointly announcing that they have reached a settlement concerning an antitrust lawsuit AAAPC and UAS filed in federal district court in San Antonio, Texas. No party has admitted any wrongdoing or liability and there has not been any court finding as to the merits of the lawsuit. However, in order to avoid the expense, burden and uncertainty associated with litigation and in order to resolve the litigation completely and avoid any future misunderstandings, the parties entered in a confidential settlement agreement.
AAAPC and UAS are represented by Casey Low and Richard Danysh of Bracewell & Giuliani LLP. AAAAI is represented by Gregory J. Casas of Greenberg Traurig LLP. Other than a letter agreed to by the settling parties, the settling parties have further agreed not to make any additional comments about the terms of the settlement.
Case: United Biologics LLC d/b/a United Allergy Services et al. v. American Academy of Allergy, Asthma & Immunology, et al., Civil Action No. 5:14-CV-0035 (W.D. Tex.).
The AAAAI represents allergists, asthma specialists, clinical immunologists, allied health professionals and others with a special interest in the research and treatment of allergic and immunologic diseases. Established in 1943, the AAAAI has more than 6,800 members in the United States, Canada and 72 other countries. The AAAAI's Find an Allergist/Immunologist service is a trusted resource to help you find a specialist close to home.
###