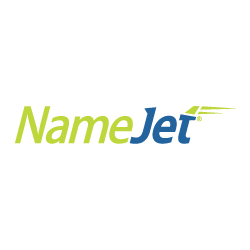 "Offering rare, high-value domain names on our platform is something we get very excited about, and 143.com certainly fits that description." - Jonathan Tenenbaum, General Manager, NameJet
Kirkland, WA. USA (PRWEB) August 12, 2015
Short numeric domains are very rare and extremely valuable, with a large push in the demand for these domains being driven in recent years by the Asian market. There are only 1000, 3-digit .com domains, and many of those that have developed sites are Chinese sites, evidencing this demand.
143.com is special for a number of reasons. Namely, the number 143 was extremely popular as a pager code for "I Love You", because of the number of letters in each word. Although pagers are no longer widely-used, the number still retains that identity. Additionally, based on Benford's Law (the First-Digit Law), numbers beginning with 1 occur with more probability. This adds value to the domain in that it would likely relate to a wider range of numbers that would be significant to potential buyers and end-users.
"Offering rare, high-value domain names on our platform is something we get very excited about, and 143.com certainly fits that description." said Jonathan Tenenbaum, General Manager, NameJet. "143.com is an incredible domain and we are very happy to present this wonderful opportunity to our customers."
143.com is available to backorder now at NameJet.com. The 3-day public auction will begin on Monday, September 7, 2015 and will close on Thursday, September 10, 2015. You must be a verified bidder to participate in the auction. See the NameJet website for more details.
About NameJet
NameJet, LLC, a joint venture between eNom, Inc., a subsidiary of Rightside (NASDAQ: NAME) and Network Solutions, LLC, a subsidiary Web.com (NASDAQ: WWWW), is the world's leading domain name auction platform. Launched in 2007, NameJet has since processed more than 200,000 domain auctions on its award-winning and easy-to-use website. With an exclusive inventory of expired and deleted domains from several of the largest registrars, plus top-quality premium name listings and drop-catching services, NameJet is the industry's most trusted auction and aftermarket services provider.