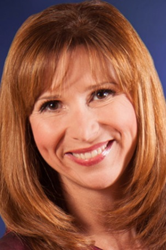 Orlando, FL (PRWEB) August 12, 2015
Tijuana Flats Holdings, LLC, ("Tijuana Flats") parent company for Tijuana Flats Tex-Mex restaurants is pleased to announce the promotion of Monique Yeager to Chief Marketing Officer. In early 2014, Yeager was brought in as the Vice President of Marketing to oversee Tijuana Flats' system wide marketing and public relations, including strategic alliances, brand positioning, promotional campaigns, advertising, social media, local store marketing, and external communication strategies.
"Monique has brought a new energy and expertise to the Tijuana Flats brand. In the year and half she has been with us, her contributions have made a positive impact on the brand. As a result of her extensive industry experience, Monique and her team continue to move Tijuana Flats forward and help elevate us to the next level," said Brad Kaemmer, Chief Executive Officer.
Monique has been instrumental working with operations to introduce and launch a new catering program, enhancing the brands overall digital presence, building sales growth via online ordering and implementing delivery in various locations. Most recently, Tijuana Flats was recently named #70 in Fast Casual's 2014's Top 100 Movers and Shakers in the nation.
With over 20 years of restaurant industry experience, Yeager has worked with several brands such as Hooters, Sonny's Franchise Company and Tony Roma's Steakhouse. Monique, a Central Florida native, has a strong commitment to the community and serves in leadership roles on several boards including Secretary of Tijuana Flats Just in Queso Foundation, Vice President of Events for the Executive Board of Directors for the Central Florida Boy Scouts of America and an active member of the board of the Florida Restaurant and Lodging Association (FRLA) and past-Chair of the FRLA Marketing Council.
About Tijuana Flats
Established in 1995 in Winter Park, Florida, Tijuana Flats is a unique, fast-casual Tex-Mex dining experience featuring superior guest service and fresh, made-to-order food. Tijuana Flats has 110 locations in Florida, Georgia, Indiana, North Carolina, South Carolina and Virginia. The brand has been named to Fast Casual Magazine's 2015 Top 100 Movers & Shakers list.
###
Contact: Brandy Blackwell
Title: Sr. Marketing Manager
Phone: 407.619.0965
Email: Brandy.blackwell(at)tijuanaflats(dot)com