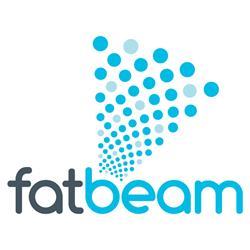 Fatbeam earned its impressive ranking by recording nearly 2,220% growth in the three years between 2011 to 2014.
Coeur d'Alene, Idaho (PRWEB) August 12, 2015
Inc. Magazine today ranked Fatbeam No. 190 on its 34th annual Inc. 500|5000, an exclusive ranking of the nation's fastest-growing private companies. Fatbeam also ranked No. 2 in the category of fastest growing telecommunications companies in the nation.
Fatbeam is a leading provider of fiber broadband services to rural and mid-sized communities in the western U.S. Fatbeam earned its impressive ranking by recording nearly 2,220% growth in the three years between 2011 to 2014.
"It's a remarkable honor to be recognized by Inc. Magazine for the growth that Fatbeam has achieved in the last three years," said Greg Green, President of Fatbeam. "Fatbeam's steep growth curve serves to further illustrate the need for high speed, fiber optic broadband in communities of all sizes - including those often over looked. We couldn't be more thrilled to be one of the fastest growing companies in America and the fastest, in the fiber optic broadband space."
"The story of this year's Inc. 5000 is the story of great leadership. In an incredibly competitive business landscape, it takes something extraordinary to take your company to the top," says Inc. President and Editor-In-Chief Eric Schurenberg.
The list represents the most comprehensive look at the most important segment of the economy—America's independent entrepreneurs. Companies such as Yelp, Pandora, Timberland, Dell, Domino's Pizza, LinkedIn, Zillow, and many other well-known names gained early exposure as members of the Inc. 500|5000.
Fatbeam will be recognized among other Inc. 500 companies at the 34th Annual Inc. 5000 Conference and Awards Ceremony, taking place October 21 through 23, 2015 in Orlando. The 2015 Inc. 5000, unveiled online at Inc.com and with the top 500 companies featured in the September issue of Inc. is the most competitive crop in the list's history.
ABOUT FATBEAM
Fatbeam is the industry leader in the western U.S. in delivering fiber infrastructure for best-in-class connectivity to schools, businesses and governments in rural and mid-sized communities. The company currently operates fiber networks in more than 23 markets spanning Idaho, Montana, Washington, Oregon and Wyoming. For more information, visit http://www.fatbeam.com.