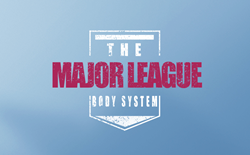 The major contribution of The Baseball Diet is that we don't have to count every single calorie. We can simply play the game, run the bases, and enjoy living our lives.
Tampa, FL (PRWEB) August 14, 2015
The founders released The Baseball Diet, first in a series of diet and exercise programs that boast their competitive games can not only drop pounds but also keep them off on an ongoing basis.
Excitement started to grow after former Major League Baseball manager/player great, Lou Piniella apparently tried the diet system after being approached by the creator, bariatric surgeon and weight loss expert Dr. Will Aguila, and lost over 20lbs. He was then able to keep it off, and that was what was so important to him. The baseball legend states, "The major contribution of The Baseball Diet is that we don't have to count every single calorie. We can simply play the game, run the bases, and enjoy living our lives.
The detailed science behind what seems like a simple concept is called "Gamification." It is a behavioral tool that major corporations and fantasy sports conglomerates have utilized to make mundane tasks enjoyable and fun tasks more exciting than they already are.
Founders say The Major League Body System will continue to introduce different fun and exciting games allowing followers to compete against friends, family members, co-workers, and people across the country.
Other than the "Gamification" aspect of the diet, the program behind the diet was developed by Dr. Aguila and has been used clinically for years, as well as on himself.
Dr. Aguila wrestled with weight loss issues many years ago, and started his programs based on strategies he developed while losing 70lbs of which he's kept off for over 12 years.
Dr. Aguila says that "many diets focus on obtaining foods that are difficult to find, or meal plans that participants have to special order, and that is not necessary, cost effective, or easy to fit into ones lifestyle. My programs offer users shopping lists for food found at any local grocery store, and participants aren't limited to one type of food or another, because daily life just doesn't work that way."
The diet portion of The Baseball Diet constantly changes to keep the body guessing, and features frequent snacks in between meals to keep metabolism levels high.
The exercise portion follows easy-to-do routines that can be done anywhere whether you have time to get into a gym or not.
The INDIEGOGO campaign has just launched giving participants the opportunity to be some of the first to try out The Baseball Diet and help grow The Major League Body System.
The campaign offers several different levels of support, and has benefits that range from The Baseball Diet Package, and Lou Piniella autographed memorabilia, to a round of golf with Lou Piniella himself.
Packages are limited, and are available on their INDIEGOGO campaign page while they last.
Current and future contributors will be the first to be offered future releases, the largest of which is expected to launch in the very beginning of 2016 by Faceless Technologies, the marketing partner in this project.
We have also launched digital downloadable publications of The Baseball Diet on Amazon and Barnes and Noble. These much lower priced models include all three books and the grocery lists.
About Dr Aguila: Wilfred Aguila, M.D. is a board certified Bariatric surgeon who has dedicated his life to helping people lose weight and change their lives. A graduate of the University of Miami School of Medicine, Dr. Aguila opened a successful practice in Tampa, Florida, where he continues to serve his patients in two counties.
After battling his own problems with binge eating, Dr. Aguila changed his life and lost 70 pounds, which he has kept off for over 12 years. He has applied the lessons he learned during his struggle with his own weight to help others win back their lives. "It is one thing to ask people to change their lives because you say so, but it is entirely different to help people change their lives because you have done it yourself," says Dr. Aguila, who is affectionately known as "Dr. A" among his peers, patients, and readers of his books.
Dr. A created The Baseball Diet™ after years of researching the best ways to teach others how to eat healthier while not losing interest in their diet. We all learn better by playing games; therefore, by connecting a diet to a beloved sport, we not only simplify the diet, but we also make it fun. With The Baseball Diet™, Dr. A aims to help men and women navigate the often confusing diet maze and achieve long lasting weight loss.