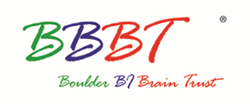 We are looking forward to sharing DataSift's unique technology and market position with BBBT members -- Jason Rose, Senior Vice President of Marketing, DataSift
Boulder, Colorado (PRWEB) August 12, 2015
On Friday, August 14, 2015, DataSift senior vice president of marketing, Jason Rose, will brief BBBT on the human element of big data.
Social media analytics is entering a new era. Anonymous, aggregated social data provides marketers and brands with unrivalled insight into the topics that matter to their target audiences, while protecting people's identities. Technology – such as DataSift's – is already giving companies worldwide the opportunity to gain intelligence from the pool of unstructured human data that's out there and discover what makes their audiences tick.
"We are looking forward to sharing DataSift's unique technology and market position with BBBT members and getting feedback and thoughts on our market approach as we build out our roadmap into Open Data Processing, leveraging our strengths in Social Data," said Mr. Rose.
"Big data is still all the rage but many companies don't realize how incredibly difficult it is to make sense of this variably formatted data. With its launch of aggregated and anonymized Facebook topic data, via its partnership with Facebook, DataSift is enabling brands and marketers to gain a deeper understanding of their audiences in a way that protects people's privacy," said BBBT Founder, Claudia Imhoff. "The ability to capture, analyze, enrich, and ultimately act on this wealth of customer data greatly simplifies the search for needles in this haystack of data."
A podcast summarizing the presentation will be available at the BBBT podcasts page and a video of the presentation will be available at the BBBT videos page.
About BBBT
The Boulder Business Intelligence Brain Trust has served the BI industry since 2006. It is a consortium of over 180 industry analysts, experts, and practitioners from around the world. BBBT hosts BI industry vendors who provide extended, interactive briefings, streamed live as webinars exclusively to BBBT members. It's a reciprocal arrangement, the members receive the latest information on current and planned BI tools and technologies, and the vendors get valuable feedback on their offerings, marketing, and messaging.
About DataSift
DataSift is the leader in Human Data Intelligence that empowers application developers to maximize the value of Human Data, in real-time. Processing more than 2 billion human-generated interactions a day, the privacy-first DataSift platform transforms Human Data into actionable intelligence without compromising consumer trust.
Founded in 2010 and headquartered in San Francisco, DataSift has operations in New York, Reading and London, UK and Canada. DataSift's vast ecosystem of partners includes Oracle, Sysomos and WPP as well as thousands of application developers across a wide variety of industries including retail, telecommunications, high tech, consumer packaged goods and digital agencies. More information can be found at datasift.com.