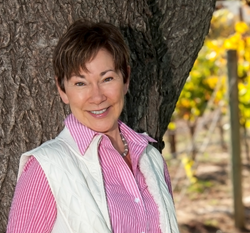 Participants in A Taste of Life become members of a social club that offers fine dining, delicious wines and added exclusive activities and amenities.
Carmel, CA (PRWEB) January 04, 2016
MmMmTravel is announcing Domaine Carneros Winery's 2016 Taste of Life wine cruises. The sailings, a SeaDream Caribbean cruise over Valentine's Day from Bridgetown, Barbados to Marigot, Saint Martin and an early June Silversea Mediterranean Silver Spirit cruise from Rome to Istanbul are both hosted by Eileen Crane, Founding Winemaker and CEO. Both journeys feature luxury vessels offering ideal ways to experience these delightful parts of the world.
Eileen Crane, often referred to as America's Doyenne of Sparkling Wine, has spent 35 years in the wine industry. Eileen is one of a handful of women who are now in the forefront of the wine industry in California. Recognized by Forbes as the most powerful woman in Napa Valley, Eileen is actively involved in numerous wine and civic organizations
Taste of Life vacations are organized by Michael Mastrocola's MillenniuM. As participants in A Taste of Life, guests become members of a social club that offers fine dining, delicious wines and added exclusive activities and amenities. Led by wine and culinary professionals, guests are encouraged to expand their experience via small group discussions, tastings and demonstrations onboard, elevating their vacation enjoyment while taking the journey at their leisure and shunning the traditional tour group feel. For luxury travelers, this translates into unparalleled culinary and wine experiences at no extra cost.
SeaDream Yacht Club's motto is, "it's yachting, not cruising". A celebration of the yachting lifestyle, casual dress, relaxed itineraries, an onboard watersports marina and superlative service all keep guests returning annually to "their yacht". This sailing visits St. Vincent and the Grenadines, Saint Lucia, St. Kitts & Nevis and the French West Indies.
Silversea Cruise Line is known for their small ultra-luxury ships and all-inclusive value. Amenities include pre-paid gratuities, all-suite accommodations, complimentary beverages onboard including wine and spirits and daily wifi. Countries visited on this June 1 to 11food & wine cruise include Italy, Malta, Greece and Turkey. A pre-cruise program to Florence is available, and customized post sailing programs are available in Turkey.
Those wishing for more information or to participate need to contact Michael Mastrocola's MillenniuM.