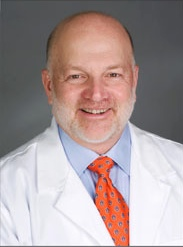 San Rafael, Califormia (PRWEB) August 14, 2015
Dr. Chamberlin comes to FutureSense with a unique combination of over 30 years of clinical experience and business acumen. Following his MD at Georgetown University School of Medicine, Dr. Chamberlin served over 8 years in the US Army learning to fly helicopters, understanding the medical implications of the aerodynamics of flight and caring for pilots and their families, and finishing by becoming a board certified anesthesiologist with a subspecialty of cardiac anesthesia. He currently actively practices in three hospitals, and serves at Chief of Staff at Sonoma Valley Hospital, and medical director of perioperative services at Marin General Hospital, Greenbrae, CA.
Dr. Chamberlin is an outstanding addition to FutureSense, which specializes in human capital workforce planning, leadership development, executive coaching, talent management, compensation, cultural change initiatives and employee relations. Dr. Chamberlin will certainly be an integral force amongst a team of innovators.
After founding an anesthesiology corporation and having extensive dealings with insurers and hospitals and other large corporations, Dr. Chamberlin formalized his business experience and knowledge by getting an MBA from Auburn University, Auburn Alabama.
Dr. Chamberlin has written extensively on a variety of medico-business topics, and has spoken at state and national forums. As the President and Chairman of the Board of a 23,000 member ACO (Accountable Care Organization) he is currently actively involved in the transition from traditional medical economics (fee for service) to the new paradigm of fee for value. He is also experienced in time driven activity based costing (TDABC), a vital process for bundled payment plans and capitation that is the future of medical payments.
Dr. Chamberlin understands that while the economics are vitally important in any transaction or restructuring, it is the personal relationship culture that eventually determines success or failure.