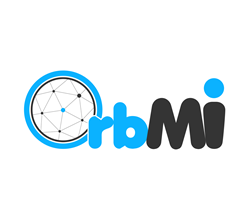 Jacksonville, FL (PRWEB) August 13, 2015
Gone are the days when people would use landlines. According to the National Center for Health Statistics, 41% of American homes are now wireless-only. As the number of ditched landlines has increased so has the number of meaningful messages. OrbMi is an update to the old school answering machine, but for the modern mobile lifestyle. However, unlike the answering machine, OrbMi is not for the calls missed, rather the voice messages people aren't getting or sending, but should.
Unlike messages sent via our mobile devices, OrbMi provides messaging convenience and control for both the sender and receiver, so we're not disrupted by text and voice messages while spending time with family or grabbing dinner with friends. Texting via our mobile devices has unfortunately become a substitute for sending meaningful voice messages to our family and friends. The OrbMi app not only makes voice messaging relevant again, it's different from other voice messaging alternatives, as it allows you to control your network of people who you can Orb or who can Orb you, known as your "orbit."
OrbMi combines a mobile application with The Orb hardware device, which includes a single button interface to play your messages. From the mobile app, simply send a color and voice message to anyone in your Orbit. This message is received on the Orb and illuminates a soft color glow to indicate a new message is available. Once the receiver is at their Orb and ready to listen, they simply tap the top to experience their new Orb message. Currently, OrbMi has apps for iOS and Android - the Kickstarter campaign launches tomorrow, August 14.
OrbMi was co-founded by Kelly Dyer and Andrew Ruppar in 2014. After working together for various startups, they tasked themselves with the challenge of conceptualizing an app connected device that would change how we interact through technology. "Mobile devices allow us to communicate efficiently, but not sometimes not effectively," says Dyer. "No matter how convenient our mobile lifestyles, we can't lose our ability to communicate through voice, especially when sending meaningful messages." Dyer and Ruppar couple both old school and new school with the concept of non-immediate, non-mobile, one-way voice messaging. "We're thrilled to reinvent a nostalgic item through the launch of OrbMi," says Ruppar, "and are anxious to hear the public's response."
Check out OrbMi on Kickstarter starting August 14, 2015 and you might be the first to own what may become the hottest new household device.
Follow Us
Kickstarter: https://www.kickstarter.com/profile/orbmi
OrbMi Official Site: http://justorbmi.com/
Facebook: http://www.facebook.com/OrbMi