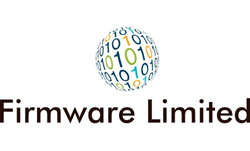 Brecksville, Ohio (PRWEB) September 28, 2015
Firmware Limited is led by Bob Scaccia, a recognized thought-leader in firmware. Bob is a contributor at embedded.com with his series of articles entitled 'In the trenches, the art of firmware engineering'. He is also a leader of the firmware community running several of the largest firmware groups on LinkedIn, including 'Firmware / Embedded Software' which boasts over 14,000 members. Bob also leads 'Firmware Engineers of Northeast Ohio' and has become 'Mr. Firmware' in the greater Cleveland/Akron area, earning the trust of this large community with over 250 members.
In order create the 'perfect' leadership team, Bob is joined in this venture by Clint Simmons, a consummate and well-connected recruiting and senior-level human resource and staffing management professional. Clint has held positions with Fortune 500 companies including as Assistance Vice President and Director of Human resources. He has provided executive search programs to private and public businesses, organizations, and institutions, and brings a strong business aptitude to the venture. Also a community leader, Clint is a member of the Board of Directors of Catholic Charities of Northeast Ohio and Chairman of its Human Resources Committee. He is a past Board Chair of Catholic Charities Community Services.
Clint managed a college recruiting program for a Fortune 500 corporation that was used as a case study in a text book representing the Rubber industry published by AMACOM, the publishing arm of the American Management Association. Clint is a past President of the Educational Commission of Villa Angela St. Joseph High School, and during his term as President, Villa Angela Academy was presented with the U.S. Department of Education Award.
Clint is listed in the Who's Who in Finance and Business.
About Firmware Limited – Firmware Limited, LLC, located in Brecksville, Ohio, is an engineering placement firm offering full time and contract placement services to individuals and companies.
With our extensive knowledge of firmware, embedded software, and embedded systems, Firmware Limited can help find and screen candidates for the best match possible allowing their clients to focus on what is important instead of fumbling through hundreds of resumes.
Firmware Limited's website can be reviewed at http://www.firmware.limited.