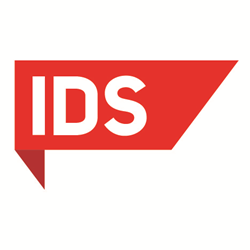 "We created the IDS Integration Center because we wanted to implement a solution that could ensure a flawless delivery on every project." - Michelangelo Scalera, Director of Sales Operations at IDS
Chicago, Illinois (PRWEB) August 13, 2015
IDS, a leading data center technology integrator and cloud services provider, today announced the launch of the IDS Integration Center, providing new and existing customers with impactful operational advantages. The IDS Integration Center is dedicated to providing the best possible experience for IDS customers, delivering benefits like reduced time to market, improved inventory management and the implementation of pre-integrations.
In an industry surrounding complex enterprise technology implementations and integrations, components like logistics can be easily neglected. Michelangelo Scalera, Director of Sales Operations at IDS, explained that what can seem to be small parts of the process can sometimes have the most consequential impact in determining customer project success levels. He said, "Seemingly routine processes like ordering and shipping can often represent the toughest hurdles in delivering complete customer satisfaction." He added, "We created the IDS Integration Center because we wanted to implement a solution that could ensure a flawless delivery on every project."
The newly launched Integration Center provides yet another addition to the IDS customer solution portfolio, already boasting other offerings like the IDS Asset Management Portal and IDS Cloud offerings. The IDS Integration Center offers benefits like:

Pre-integration product testing
Reduced time to market
Reduction of required travel time
Inventory management through the IDS Asset Management Portal
Streamlined integration process
Custom configurations
Converged system pre-integration
Learn more about the IDS Integration Center.
About IDS
IDS is a Data Center Technology Integrator and Cloud Services Provider based in Chicago, IL. IDS works with a select list of best-of-breed manufacturers to deliver custom IT solutions to businesses worldwide. Primary areas of focus are Storage, Backup, Disaster Recovery, Data Analytics, Virtualization, Mobility, Networking, Compute, Security, Managed Services, and Cloud. Through a unique Engineering methodology and high level of accountability, IDS has established itself as a premier Solutions Provider. For more information about IDS, visit http://www.idsforward.com or call us at 312.334.6400.