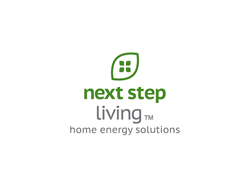 Boston, MA (PRWEB) August 13, 2015
For the third year in a row, Next Step Living, the Northeast's leading provider of home energy solutions, has been named to the prestigious Inc. 5000 list of the fastest-growing private companies in the United States. This year, Next Step Living ranked 510 on the national list, as well as ranking in the top 10 of fastest growing companies in Boston. At $101 million in recorded revenue, the company also ranked second in revenue among the top 15 in Massachusetts in a list largely focused on technology. Some 161 companies made the Massachusetts list.
"We're grateful for the recognition by Inc. for a third year running. It is further validation that our mission to provide a sustainable way of living for families can be achieved through our business model of providing whole-home energy solutions," says Next Step Living founder and CEO Geoff Chapin. "During the coming year we will continue our focus on energy-saving solutions for a more sustainable planet, in addition to helping commercial kitchens lower their carbon footprints with the EcoThermal Filter System."
Today's Inc. 5000 announcement is the latest in a series of recent noteworthy successes for the company. Earlier this year, the Boston Business Journal named Next Step Living a Pacesetter as one of the fastest-growing private companies in Massachusetts. The company also announced a new service center opening in New York State for its whole-home energy solutions business and new markets opening in New York City, Connecticut and Rhode Island for its EcoThermal Filter System, which recycles cook line waste heat to preheat water, saving energy in commercial kitchens.
At the community level, Next Step Living has worked with cities and towns throughout the Northeast to partner in sustainable living initiatives and to involve students in the effort to reduce carbon emissions. Most recently, Lincoln-Sudbury High School was recognized by President Barack Obama and the Environmental Protection Agency for a program in which Next Step Living partnered with the school to reduce its plastic waste stream and educate the community on reducing its carbon footprint.
Since the company's founding in 2008, Next Step Living has helped more than 115,000 homeowners reduce their energy use. "We're looking forward to increasing that number as we drive action towards a more sustainable future," says Chapin.
About Next Step Living
One of the fastest-growing companies in the country, Next Step Living® is the leading provider of whole-home energy solutions in the Northeast. In 2014, Next Step Living continued its triple bottom line focus with an expansion into the commercial sector when it became the exclusive provider of EcoThermal Filter Systems, an innovative energy-saving product for commercial kitchens. Headquartered in Boston's Innovation District, Next Step Living makes it easy and affordable for people to have a low environmental impact. A one-stop service provider of informed advice, funding guidance and expert work, Next Step Living partners with more than 400 municipalities, civic organizations, leading corporations and utility companies to deliver energy-efficient and environmentally friendly solutions for better living. Next Step Living makes our world better. Please visit NextStepLiving.com for more information.
About Inc. 5000
The Inc. 500|5000 is a list of the fastest-growing private companies in the nation. Started in 1982, this prestigious list of the nation's most successful private companies has become the hallmark of entrepreneurial success. The Inc. 5000 Conference & Awards Ceremony is an annual event that celebrates their remarkable achievements. For more information on Inc. and the Inc. 5000 Conference, visit http://www.inc.com/.