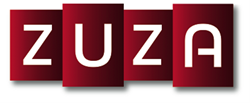 The KL 45 will substantially improve our ability to serve the unique printing and packaging needs of our customers in these and other industries.
San Diego, CA (PRWEB) August 17, 2015
ZUZA, a marketing, printing and mailing firm based in Carlsbad, California, is pleased to announce the addition of the HERZOG + HEYMANN KL 45 miniature folding machine to its roster of state-of-the-art production equipment. The recently released KL 45 will enable ZUZA to fold the custom and specialty off-size marketing and packaging materials that it prints for its customers – including those in the highly regulated medical and pharmaceutical industries.
Specifically designed for lightweight paper processing, the KL 45 can fold sheets under 18 inches wide while also making folds as little as .71 of an inch apart. Common applications include mini-folded directions that accompany medical prescriptions, instruction sheets for medical devices, ingredient lists, legal liability leaflets, and other printed materials that are required for small packaged products.
With the ability to print and fold very small materials, the KL 45 is ideal for meeting the printing needs of pharmaceutical, medical devices, cosmetics and other companies that make or distribute products requiring small folded sheets in their packaging. According to ZUZA owner Philip Lurie, acquiring the KL 45 will enable the company to keep pace with its continuing growth in the pharmaceutical and medical device markets.
"Purchasing the KL 45 represents a significant financial outlay for ZUZA," says Lurie. "But as the provider of choice for many companies in the medical device and pharmaceutical markets, it's an investment we felt compelled to make. The KL 45 will substantially improve our ability to serve the unique printing and packaging needs of our customers in these and other industries."
Quality Assurance for Every Product
Because they are held to very high standards by government regulatory agencies, medical device and pharmaceutical companies want assurance that their vendors can provide consistent results that meet their exacting specifications. Having the KL 45 enables ZUZA to perform all phases of the print production process in house, ensuring that they all conform to ZUZA's ISO 9001:2008-certified processes.
"ISO certification helps provide the assurance our customers want, and few printers have this certification," adds Lurie. "Fewer still have a medical folding device, which makes us unique in keeping the entire production process within one ISO-certified vendor."
About ZUZA
ZUZA helps companies get their marketing done with a host of services that simplify the production and distribution of cross channel marketing communications. Offerings include high-end commercial printing, complete postal mailing services, inventory and fulfillment, automated cross channel marketing campaigns (with both online and offline communications), and a platform for producing and fulfilling on-demand, custom print marketing materials with consistent branding. ZUZA supports customers from its state-of-the-art production facility in Carlsbad, CA, serving San Diego County, Orange County and beyond. More information about ZUZA is at http://zuzamam.com.