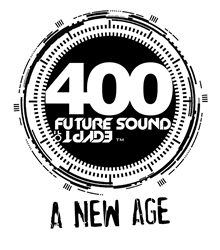 Egyptian EDM DJs/producers, Aly & Fila, will play an unprecedented DJ show at the great pyramids in Egypt on September 11th, 2015.
New York, NY (PRWEB) August 13, 2015
A scorching sun gives way to an unspeakably beautiful sunset as dusk turns to night over Egypt's Giza plateau. Under the watchful eye of the Great Sphinx and with the mighty pyramids of Khufu, Khafre and Menkaure as a backdrop, world-famous electronic dance music (EDM) DJs and producers, Egypt's own Aly & Fila, will perform what is to be the first-ever DJ show at this locale. The Great Pyramids are designated a UNESCO World Heritage site and it is the oldest and last remaining of the Seven Wonders of the Ancient World. The Aly & Fila DJ performance will mark the final stop on the 'Future Sound of Egypt 400' (FSOE400) world tour and it will take place on September 11th, 2015. Other cities that have hosted or will host official FSOE400 shows include: San Jose (U.S.); Melbourne (Australia); Gdansk (Poland); Buenos Aires (Argentina); Hammamet (Tunisia); Mexico City (Mexico); Guatemala City (Guatemala); Prague (Czech Republic); and Minsk (Belarus).
Quick facts about the FSOE400 show at the Great Pyramids on September 11th, 2015:
Venue: Light & Sound at Giza, Egypt (outside Cairo)
Venue capacity: approximately 2,000 to 2,500 persons, age 21-and-over
Promoter: Events Plus Egypt, http://www.eventsplusegypt.com
Ticketing: http://www.ticketsmarche.com
Hours: 6:00pm—12:00am EET
Media: A limited number of media credentials will be issued to verified media outlets that submit inquires no later than August 18th via email to EmilyEmilyTan(at)aol(dot)com.
Said Aly & Fila's Fadi Naguib of the show, "We've had a lifelong dream to host our own event at this very special landmark, being the proud Egyptians that we are. This show will be the culmination of many years of hard work, but it proves that dreams really can come true!"
Aly & Fila (real names: Aly Amr Fathalah and Fadi Wassef Naguib) are Egyptian electronic dance music DJs and producers known for a style of electronic music known as uplifting trance. In the recording studio, they create enigmatic-sounding, evocative music characterized by resonant basslines, driving percussion and opulent harmonies for an uplifting trance sound that has come to be irresistible to their devoted global fanbase. Each year, Aly & Fila perform more than 100 live shows at leading nightclubs and festivals around the world. Their weekly radio show, Future Sound of Egypt (FSOE), is broadcast on terrestrial, satellite and Internet radio in more than 30 countries on 40 radio stations and counting.
More information on the historical location can be found at the website of the Supreme Council of the Antiquities at http://www.sca-egypt.org/eng/SITE_GIZA_MP.htm. For more information on Aly & Fila, contact EMILY TAN Media Relations (U.S./North America), +1(917) 318-3758, EmilyEmilyTan(at)aol(dot)com. Visit http://www.AlyandFila.com. Follow the FSOE400 Great Pyramids event on Facebook at #ANewAge and #FSOE400. Follow EMILY TAN Media Relations on Twitter @EmilyEmilyTan.
# # #