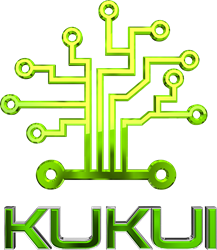 "I am truly grateful to everyone who has contributed to making Kukui what it is today, and I see a very bright future as Kukui continues to strive towards helping others through great technology," Ryan Wilmot, Kukui Founder and Product Architect.
San Jose, CA (PRWEB) August 13, 2015
Inc. Magazine has ranked Kukui Corporation 76th on its annual Inc. 500 list of the nation's fastest growing private companies. Kukui, which makes marketing software for automotive repair shop owners, landed its ranking with a growth rate of 3,493% over the last three years.
Founded in 1996, Kukui has 86 employees and reported revenue of $4.2 million last year. This is the first time the company has earned a spot on the list, which represents the most comprehensive look at the most important segment of the economy—America's independent entrepreneurs.
"I am honored that Kukui has been recognized by Inc. Magazine as one of America's fastest growing companies," said Kukui Founder and Product Architect Ryan Wilmot. "It is really a testament to the small business owners that we work with, and to the amazing "Kukuians" who have worked day and night to create technology to help others, which was our mission from the outset."
Started in 1982, the Inc. 500 list of the nation's most successful private companies has become the hallmark of entrepreneurial success. This year's ranking of fastest-growing companies represents the most competitive crop in the list's history. The average company on the list achieved a mind-boggling three-year growth of 490 percent. The Inc. 5000's aggregate revenue is $205 billion, generating 647,000 jobs over the past three years.
Kukui has grown by providing auto repair shops with a way to measure the effectiveness of their marketing campaigns. In addition to offering analytics, the company's product suite also includes smart web pages that are optimized to boost a shop's leads and conversion rates; a simple-to-use Content Management System that is integrated with a shop's Point-of-Sale system and customer retention tools such as email service reminders.
 
Kukui will be featured in the September issue of Inc. Magazine, which will be available on newsstands August 18th. The company will also be honored at the Inc. 5000 Conference & Awards Ceremony, Oct. 21-23, 2015 in Orlando.
Complete results of the Inc. 5000, including company profiles and an interactive database that can be sorted by industry, region, and other criteria, can be found at http://www.inc.com/inc5000.
Methodology
The 2015 Inc. 5000 is ranked according to percentage revenue growth when comparing 2011 to 2014. To qualify, companies must have been founded and generated revenue by March 31, 2011. They had to be U.S.-based, privately held, for profit, and independent--not subsidiaries or divisions of other companies--as of December 31, 2014. (Since then, a number of companies on the list have gone public or been acquired.) The minimum revenue required for 2011 is $100,000; the minimum for 2014 is $2 million.
About Kukui
With a rich history in information technology, Kukui provides businesses with a custom website platform and software solution that integrates with each organization's Point of Sale (POS) system. This empowers each of Kukui's clients with quantitative data showing their monetary return on investment, the number of new clients based on their POS system, statistics revealing their customer retention rate, and areas to improve their business through the tracking of phone calls, appointment forms, and feedback from customer reviews.
For more information about Kukui, visit http://www.kukui.com
###