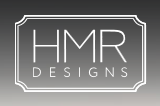 Chicago, IL (PRWEB) August 13, 2015
Representatives with HMR Designs announced that the floral and decor it created was featured in the IIDA Gala in Chicago in June this year.
Jessica Griffin, Event Designer at HMR Designs in Chicago, IL, said it was her pleasure to design the floral and decor for the annual International Interior Design Association Awards Gala at the Ritz Carlton Chicago on June 14.
The IIDA COOL black-tie gala celebration was a special evening to honor the winners of two of the most prestigious competitions in the Interior Design profession — the Annual Interior Design Competition and the Annual Will Ching Design Competition.
"They're always looking for unique architectural and visual use of props, which is always a pleasure," Griffin said, "This year's color palette (copper and brown) was a lot of fun."
HMR Designs is an event design and production firm specializing in custom environments for wedding receptions and ceremonies, corporate events, galas, anniversaries, Mitzvahs, and other private celebrations. The company's team includes designers specializing in conceptual design, decor, interiors and graphics, as well as artisans specializing in lighting, carpentry, sewing, painting and 3-D art production.
For more information, please visit: hmrdesigns.com/capabilities/ and hmrdesigns.com/social-and-gala/
About HMR Designs
Located on Goose Island, clients visit our design team at our boutique-style sales offices, which are backed by a 100k sq foot production space. This location includes designated areas for all of our design and production capabilities, as well as a warehouse of custom furniture, props, and decor pieces, an expansive floral studio, and a sample studio for mock up events where we show it all off. With a core staff of nearly 55 and a diverse lineup of freelance artisans regularly in-house, HMR is always teeming with creative endeavors.
Contact Details:
Jessica Griffin
Event Designer
HMR Designs
1200 N North Branch Street
Chicago, IL 60642
Phone: (773) 782-0800
Fax: (773) 782-9998
Source: HMR Designs
###