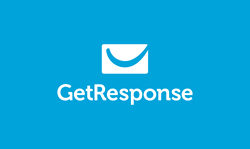 What if we could place your email at the top of each subscriber's inbox? Wouldn't they be more likely to open and respond?
Wilmington, Del. (PRWEB) August 14, 2015
GetResponse, the leading email marketing SaaS platform, has introduced Perfect Timing, another GetResponse industry first. The new feature prevents your email from being buried under a ton of competing emails in crowded subscriber inboxes — intelligent send time optimization at the subscriber level.
"What if we could place your email at the top of each subscriber's inbox?" says GetResponse Founder and CEO Simon Grabowski. "Wouldn't they be more likely to open and respond? The initial results for Perfect Timing are in, and the answer is a resounding YES!"
THE SCIENCE BEHIND PERFECT TIMING
Delivering a billion emails per month, GetResponse has accumulated a goldmine of email performance statistics demonstrating that people adopt habits. At certain times of the day (or night) they tackle their daily influx of messages. Those near the top, when the reader is fresh, get closer attention and greater engagement.
Habits vary. Some read emails early in the day, others prefer mid-morning, mid-afternoon, early evening, or late night. Big Data technology analyzes all of that activity and builds subscriber profiles, pinpointing a "sweet spot" when each is most likely to open and respond to emails.
Based on an machine learning algorithm, the system sends the email immediately or holds it up to 23 hours to hit the subscriber's Perfect Timing sweet spot. The system continues to analyze and tweak profiles, keeping track of subtle shifts in subscriber habits.
During a private beta in June and July, more than 5,000 GetResponse users tested Perfect Timing. The results were staggering:

Opens increased 23%.
Clicks increased 20%.
THREE TIMING OPTIONS
Perfect Timing is one of three options email marketers can click for any particular message. The second option is GetResponse's popular Time Travel feature: subscribers in every time zone receive the email at the local time you choose. The third option is to send the message immediately — great for urgent, fast-breaking news.
"Today's consumers respond to a unique, individual experience, not generic email blasts," said Simon Grabowski. "We're proud to be the first in the email industry to offer this game-changing personalization feature designed to boost responses through more engaging emails."
More details are available here.
Blog article on the impact of the solution is available here.
MORE WAYS TO PERSONALIZE EMAILS
Marketers can personalize emails using data from any standard or custom fields in a subscriber's profile. Dynamic content can deliver alternate content to subscriber groups based on preferences and habits. And email marketers can use GetResponse's advanced segmentation to pinpoint groups of subscribers to receive emails targeted to their specific interests. The segmentation algorithm continues to reclassify subscribers over time according to each subscriber's interests.
Other recent enhancements include responsive design, personalizing the reader's experience on their preferred mobile devices — another GetResponse industry-first. These innovative features are included in every GetResponse account. To try them all, sign up for a GetResponse 30-day free trial.
ABOUT THE COMPANY
GetResponse serves more than 350,000 active users from 182 countries, delivering more than 1 billion permission-based emails per month, with an average deliverability rate greater than 99.5 percent. Clients include GlaxoSmithKline, Marriott, Intercontinental, University of Arkansas, Vemma, Carrefour, Men's Health Magazine, and thousands of fast-growing businesses and professional firms. For more information, visit http://www.getresponse.com.