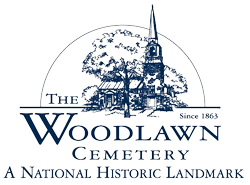 New York City's most unusual museum is not on Fifth Avenue or Madison Avenue, but on 400 acres of beautifully landscaped land at Webster Avenue and East 233rd Street in the Bronx - Jane L. Levere, The New York Times
Bronx, NY (PRWEB) August 13, 2015
This August marks the 95th anniversary of the 19th Amendment to the United States Constitution, guaranteeing all American women the right to vote. It was passed by Congress June 4, 1919, ratified on Aug. 18, 1920, and formally adopted on Aug. 26, 1920. Achieving this objective was a lengthy and difficult struggle; victory took decades of campaigning and protest. Beginning in the mid-19th century, several generations of woman suffrage supporters such as Elizabeth Cady Stanton lectured, wrote, marched, lobbied, and practiced civil disobedience to achieve what many Americans considered a radical change to the Constitution. Few early supporters lived to see final victory in 1920.
In conjunction with this milestone in American history, The Woodlawn Cemetery invites visitors to come out and visit the gravesites of the notable suffragists interred in our care. Among them is the leader in the women's rights movement, Elizabeth Cady Stanton.
Equally instrumental to the ultimate success of the movement was Carrie Chapman Catt who also rests at Woodlawn. Catt was the founder of the League of Women Voters and the International Alliance of Women, and president of the National American Woman Suffrage Association, (NAWSA) by far the largest organization working for women's suffrage in the U.S.
Also in Woodlawn's care is Mary Garrett Hay, chief assistant to Carrie Chapman Catt. Hay headed the NAWSA'S suffrage lobbying within the Republican Party and was the first woman to chair the Republican convention platform committee, as well as the chair of the New York City League of Women Voters.
In addition to the organizational strengths of Stanton, Catt, and Hay was the much-needed financial backing of an important figure in New York Society: Alva Vanderbilt Belmont. She was a prominent multi-millionaire socialite noted for her intelligence, energy, strong opinions, and willingness to challenge conventional thinking. She is also entombed at Woodlawn within the architectural marvel of the Belmont Mausoleum.
Visits can be coordinated via private tours by contacting Barbara Selesky at 718-408-5652 or they can be conducted independently through The Woodlawn Cemetery's mobile app available at App Store for both the Android and iPhone.
The Woodlawn Cemetery is located at Webster Avenue and East 233rd Street in the Bronx, N.Y. For more information, visit their website at http://www.thewoodlawncemetery.org/.
About the Company:
Founded in 1863 and located in the Bronx, Woodlawn Cemetery is more than 150 years old. Still an active cemetery with new development ongoing, it is one of the largest cemeteries in New York City and is a designated National Historic Landmark. Woodlawn Cemetery is the final resting place of many persons of note. Celebrated lot owners include artists, religious leaders, writers, business moguls, civic leaders, entertainers, diplomats, jazz musicians, suffragists and more.