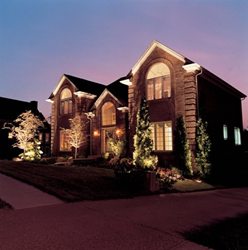 Currently the national median existing-home price in 2015 is forecast to jump to $221,900, which matches the record set in 2006.
Chicago, IL (PRWEB) August 14, 2015
Lenders like The Federal Savings Bank were enthusiastic to read that the U.S. housing market has experienced five consecutive months of pending home sale increases. According to the Pending Home Sales Index released on July 29th from the National Association of Realtors, these sales fell slightly in June. However, the total number of sales remained strong. In fact, it remained near the level seen in May, which was the highest seen in more than 9 years.
Pending home sales dip, but experts remain optimistic
The trend seen recently is good news for the housing market. This small decline is no reason for panic. Understandable circumstances led to the dip, but demand for housing is still strong in the U.S.
"Competition for existing houses on the market remained stiff last month, as low inventories in many markets reduced choices and pushed prices above some buyers' comfort level," said Lawrence Yun, the NAR's chief economist. "The demand is there for more sales, but the determining factor will be whether or not some of these buyers decide to hold off even longer until supply improves and price growth slows."
On a year-over-year basis, the sales of existing-homes is much higher. The index revealed pending-home sales settled at 94.3 in the Northeast during June. This is 12 percent higher when compared on a year-over-year basis. In addition, the Midwest, South and West regions are all higher when compared to the previous year.
According to the NAR, existing-home sales are expected to jump 6.6 percent to 5.27 million total sales in 2015. Strong demand is good news for the real estate market.
"Strong price appreciation and an improving economy is finally giving some homeowners the incentive and financial capability to sell and trade up or down," noted Yun. "Unfortunately, because nearly all of these sellers are likely buying another home, there isn't a net increase in inventory. A combination of homebuilders ramping up construction and even more homeowners listing their properties on the market is needed to tame price growth and give all buyers more options."
Construction spending increases
According to a press release from the U.S. Department of Commerce on August 3rd, construction spending is at a $1.064.6 billion annual rate for June. This figure is 12 percent higher than the average seen at this time a year ago.
More spending in the construction industry will lead to more available inventory. First-time home buyers who want to purchase a home but need to do so within a specific budget will have an easier time finding a house when the number of houses increases.
Currently the national median existing-home price in 2015 is forecast to jump to $221,900, which matches the record set in 2006. Demand for homes is responsible for driving the prices of real estate so high. More individuals feel capable of affording a home now that the economy has approved.
Adding more homes will combat this rapid price appreciation many potential buyers have been wanting to avoid. Higher inventory will closer match the rising demand and the listing price of homes should reflect this.
Contact the Federal Savings Bank, a veteran owned bank, to learn more about mortgages.