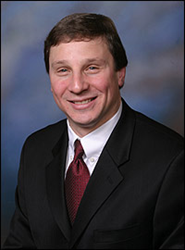 Chevy Chase, MD (PRWEB) August 19, 2015
Dr. Howard Osterman (Silver Spring/Fenton and DC-Eye Street Divisions) and Foot and Ankle Specialists of the Mid-Atlantic, LLC is proud to announce the opening of our newest location in the Barlow Building in Chevy Chase! Dr. Osterman and his newest associate, Dr. Vinay K. Matai, began seeing patients from 5454 Wisconsin Avenue, Suite 925, Chevy Chase, MD 20815 on August 10, 2015. To schedule an appointment, call (240) 641-4255.
Dr. Osterman is board-certified by the American Board of Foot and Ankle Surgery (ABFAS) in foot surgery. He is also a Fellow at the American Academy of Podiatric Sports Medicine. He graduated from Washington and Jefferson College in Washington, PA with a degree in Biology. He then attended the Dr. William M. Scholl College of Podiatric Medicine where he earned his Doctorate in Podiatric Medicine. After graduation from podiatry school, Dr. Osterman completed his two-year podiatric surgical residency at the Loretto Hospital Residency Program in Chicago, IL. He is a Diplomate of the American Board of Podiatric Surgery, member of the APMA, and past President and current Board Member of the District of Columbia Podiatric Medicine Association. You can also spot Dr. Osterman, Team Podiatrist for the Washington Wizards and Mystics, on the basketball court assisting professional athletes. Washingtonian Magazine recently recognized him as a Top Podiatrist and Sports Medicine Professional. He is also one of Yelp's top rated podiatric physicians and received Special Recognition on Angie's List of preferred providers.
Dr. Vinay Matai is a graduate of Barry University School of Podiatric Medicine. He completed a three-year advanced Foot and Ankle Reconstructive Surgery Residency at MedStar Washington Hospital Center and Georgetown University Hospital. During his residency he was privileged to be trained and directed by Dr. John S. Steinberg, a leader in Diabetic Limb Salvage and preventive medicine, along with Dr. Christopher Attinger, world-renowned plastic surgeon in the field of limb salvage. Although Dr. Matai has been well trained in all areas of podiatric surgery, from complex rearfoot reconstructive surgery to forefoot surgery, he has developed a passion for preventive medicine and diabetic limb salvage. He also has a strong interest in Sports Medicine and Trauma. While in residency, Dr. Matai researched many different topics related to the diabetic foot and its complications. He has presented at national and international conferences, and used these many platforms to gain exposure in the academia arena, with plans to continue educating others. Apart from research, Dr. Matai has held various executive positions throughout his undergraduate and graduate career. While at MedStar, Dr. Matai developed an interest in patient safety and quality improvement projects, and became one of the founders of the Quality Improvement Patient Safety (QIPS) Council. This project allowed him to gain the opportunity of a lifetime as a Telluride Patient Safety scholar and alumnus. Along with residents of all specialties from across the United States, Dr. Matai and the QIPS Council hope to improve patient safety on a local and national level. He still serves as a mentor to the QIPS Council.
For more information on Drs. Osterman & Matai and Foot and Ankle Specialists of the Mid-Atlantic, LLC, visit our website at http://www.footandankle-usa.com.