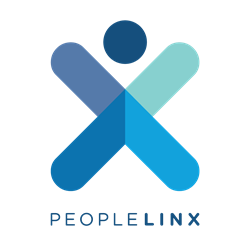 "PeopleLinx has been winning some major deals, a reflection of both its sales focus and its Social Selling Platform that features prescriptive guidance."
Philadelphia, Pennsylvania (PRWEB) August 18, 2015
PeopleLinx announced today that it has been named a 2015 Hot Vendor in Social Selling by Aragon Research, a leading technology-focused research and advisory firm.
The need to leverage Social Selling as part of the digital sales process is the new way forward for sales organizations said Jim Lundy, CEO and lead analyst at Aragon Research. Lundy continued, "PeopleLinx has been winning some major deals, a reflection of both its sales focus and its Social Selling Platform that features prescriptive guidance."
PeopleLinx was one of three companies recognized in the 2015 Hot Vendor research report.
"Connecting and engaging with prospects in today's environment is more challenging than ever due in part to the overload of calls and emails," the report stated. "Business leaders are continually on the hunt for new innovative products and services to help their teams engage customers and our 2015 Hot Vendors in Social Selling are making an impact and a difference."
The recognition from Aragon further validates PeopleLinx's standing as a leader in digital sales transformation, according to David DiStefano, PeopleLinx's Chief Revenue Officer and a sales training industry veteran.
"Technology raises the bar on sales. It threatens transactional salespeople, and empowers more sophisticated salespeople who can use it to increase the value they deliver to buyers," DiStefano said.
"PeopleLinx is driving the sales behaviors that engage buyers and add value," DiStefano said. "Effective salespeople listen to prospects on Twitter and connect with decision-makers on LinkedIn. They research buyers, challenge thinking, and follow up. PeopleLinx makes those things happen, which is why we're successful with enterprise sales teams."
About PeopleLinx
PeopleLinx drives sales behaviors across the funnel that engage buyers for better outcomes. Our award-winning technology integrates social selling and content marketing with sales process and CRM. Customers include the Fortune 500, Big Four accounting firms, and Am Law 100.
About Aragon Research
A technology focused research and advisory firm committed to providing thought leading strategic research and trusted advisory services. Aragon Research does not endorse vendors, or their products or services that are referenced in its research publications, and does not advise users to select those vendors that are rated the highest. Aragon Research publications consist of the opinions of Aragon Research and Advisory Services organization and should not be construed as statements of fact. Aragon Research provides its research publications and the information contained in them "AS IS," without warranty of any kind.