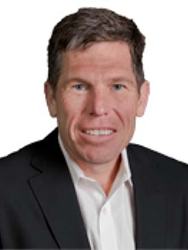 We are proud to be acquiring a company with such a stellar reputation in the construction and packaging business.
ADDISON, Ill. (PRWEB) August 18, 2015
B2B Industrial Packaging, one of the fastest growing stretch film, steel strapping and strapping tool repair providers in the U.S., just announced that it has acquired Anasco, Inc., one of the most highly regarded industrial packaging suppliers in the region. This is the largest packaging industry acquisition to occur in the Midwest in recent years.
Clients of both companies will notice only positive changes. Anasco President Gregg Glader said, "Anasco's clients will benefit from the acquisition in many ways. For example, they will have a wider product selection and there will be more time for sales executives to focus on them, while maintaining the high level of service that they've come to expect from Anasco. Our priority has been a smooth transition. To that end, our clients will notice very little change as far as operations are concerned."
Anasco, whose tagline is "It's all right here," has been one of the largest distributors of fastening and packaging systems in the Midwest for 25 years. Anasco has an especially deep bench of clients in the construction industry who have relied on the company for consistently high quality products and service.
Like B2B Industrial Packaging, equipment repair is one of Anasco's specialties. Combining the tool repair resources of both companies will result in the largest packaging tool repair facility in the Midwest.
Vice President of B2B Industrial Packaging Pat Yonkus said, "We are proud to be acquiring a company with such a stellar reputation in the construction and packaging business. This acquisition will allow us to serve both Anasco's clients and our clients better from a number of standpoints, including a broader product range and even better availability."
Yonkus continued, "The Chicago area is the national hub for strapping products and fasteners and Anasco has always played an important role. With similar corporate cultures and 2 teams of account executives among the most experienced in the industry, this will cement our position as the go-to source for industrial packaging equipment and supplies across the U.S."
Servicing more than 5,000 active clients, B2B Industrial Packaging sells a full range of packaging equipment and supplies including steel strapping and stretch film to clients primarily in the Central Great Lakes, the Central Plains, California, and Texas. B2B Industrial Packaging is unique in that it also operates a state-of-the-art strapping tool repair facility that services the entire U.S. To contact B2B Industrial Packaging, call 1-877-222-5747, email Kim Calcagno at kcalcagno(at)b2bind(dot)com, or visit http://www.B2BInd.com.
###