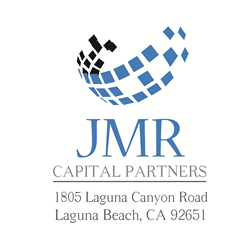 This is a very exciting time for the employees and investors of JMRCP
Laguna Beach, CA (PRWEB) August 18, 2015
JMR Capital Partners (JMRCP) has announced the launch of its new investor portal and corporate website at http://www.jmrcp.com as well as its new website for in house financing at http://www.lbcapitalcredit.com. JMRCP is the future public holding company of Laguna Beach Motorcars (http://www.lbmotorcars.com) and Laguna Beach Capital Credit (lbcapitalcredit.com) providing the credit challenged auto consumer with competitive financing and access to high quality pre-owned auto inventory.
The corporate website launched on August 15th, 2015, and company spokesman and JMRCP CEO Michael Ross hailed the website debut as "...a very exciting time for the investors and partners of JMRCP. I am extremely pleased with the way the website allows transparency of our operations and how the site is designed to provide critical performance data for our investors and financing partners. Our customers at Laguna Beach Motorcars will now have expanded in-house financing options to allow us to serve them with more flexibility. The investor portal will keep our partners informed and inspired as we expand in serving our niche of credit challenged auto consumers."
JMR Capital Partners was founded in 2011 by Michael Ross, who envisioned a revolutionary new concept for bringing high quality cars to the credit challenged public while maximizing returns for its investors. The new website provides useful information about the company, its corporate vision and mission statement. The website has a very modern design and intuitive layout requiring users to simply scroll through the content rather than clicking on buttons to view pages of information. The "How it Works" section describes how the innovative process works from start to finish for investors of JMRCP. Consumers and Investors get to meet the Executive Leadership team and information and links to JMRCP's partners and industry partners are provided with live links. The Industry Education page provides a wealth of information on how JMRCP manages its consumers and there are relevant customer testimonials included as well. Investors are able to download the Investment Packet in Adobe .PDF form, which includes additional information about JMRCP along with its financial performance within the industry.
The current portfolio at JMR Capital Partners has an annualized yield before operating expenses, loss reserves and interest expense exceeding 30%. Our portfolio has the additional benefit of being highly liquid where assets can be recovered and resold to a retail customer or wholesaled to a third party within days of recovery. John Connell, the Director of Marketing explains, "This is just the first phase of our marketing campaign aimed at the tech savvy automobile consumers and investors who have become heavily reliant upon social media. We will be providing consistent updates to our blogs, RSS feeds, Facebook, Twitter and Instagram/Foursquare accounts with real-time information about the company's performance, news updates, testimonials as well as current inventory from our retail dealership brand Laguna Beach Motorcars."
For more information about JMR Capital Partners, go to: http://www.JMRCP.com.
For more information on Laguna Beach Capital Credit, go to: http://www.LBCapitalCredit.com
For more information on Laguna Beach Motorcars, go to: http://www.LBMotorcars.com