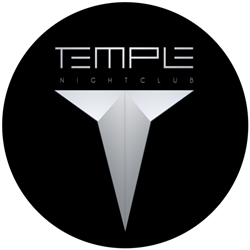 San Francisco, CA (PRWEB) August 13, 2015
Temple Nightclub, the Bay Area's only nightclub to be placed on the Nightclub & Bar's Top 100 list, has announced an exciting fall lineup of both veteran and up-and-coming DJs. Just months since its reconceptualization in late December, Temple Nightclub features an immersive experience created with intelligent LED lighting and has made its way becoming the top grossing nightclub in the San Francisco. September and October events will include:
Otto Knows
Date: Saturday, Sept. 12
Admission Cost: $15-$30
Event Info: Otto Knows is best known for his single "Million Voices," as well as his numerous collaborations with mainstream artists including Britney Spears, Avicci and Alesso. He'll be bringing a wide mix of recent and classic tracks, including his recent hit "Next To Me."
MOTi
Date: Saturday, Sept. 19
Admission Cost: $15-$30
Event Info: MOTi broke into the club music scene in 1995, playing raves and parties in New York City. A veteran of Lollapalooza, Burning Man and the Israeli army, his musical style ranges from punk and industrial music to electro-house and rave.
Jay Hardway
Date: Saturday, Sept. 26
Admission Cost: $15-$30
Event Info: Best known for co-writing "Wizard" with Martin Garrix, Jay Hardway released his first solo single "Bootcamp" in 2014. The Dutch DJ, producer and drummer broke records with over 1.8 million views on YouTube for the "Bootcamp" music video within the first month of being published.
Sunnery James + Ryan Marciano
Date: Saturday, Oct. 3
Admission Cost: $15-$30
Event Info: With the release of their anthem, "Tribeca" and their famous remix of Tiesto's "Lethal Industry," the musicians bring a unique, energetic vibe to their audience that allows them to convey their passion for music and dance in each performance.
Cedric Gervais
Date: Saturday, Oct. 24
Admission Cost: $15-$40
Event Info: This Grammy Award-winning French DJ gained his first residency at age 19, starting out performing in Miami nightclubs before releasing his first single in 2001. Now, Gervais manages two record labels of his own while simultaneously touring in the US and Europe. His remix hit "Summertime Sadness" went double platinum in the U.S.
About Temple Nightclub
Temple Nightclub is located in the SOMA District at 540 Howard Street, just steps away from Moscone Center. Open Thursday from 10 p.m. to 3 a.m. and Friday through Saturday from 10 p.m. to 4 a.m., Temple is the nation's first award-winning "green" venue to host world-class nightlife entertainment with an immersive audio-visual environment. Since its reconceptualization and reopening in late December, Temple Nightclub has been designated the top grossing nightclub in San Francisco, #24 on Nightclub & Bar's annual list of top clubs in the nation, and the only club in the Bay Area to be included on the list. The 20,000-square-foot nightclub encompasses four rooms, each with its own distinctive design and intelligent LED lighting. For table reservations and VIP experiences, guests may call 451.312.3099 or visit http://www.templesf.com. General information and updates are available by calling 451.312.3099, on Facebook at http://www.facebook.com/temple.nightclub.sf and on Instagram at http://www.instagram.com/temple_sf.