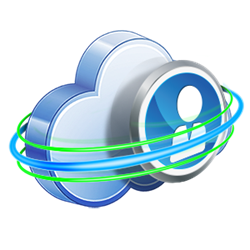 We're always looking for innovative, yet practical ways to help the IT pros and teams in our community be more efficient, and control IT chaos
Montreal, Quebec (PRWEB) August 18, 2015
Remote Desktop Manager (RDM) and Password Vault Manager (PVM) creator Devolutions has launched a new Customer Portal, through which its customers around the world can conveniently retrieve all of their account-related information and documentation on-demand, such as quotes, invoices, licenses and serial numbers.
In addition, customer with questions or comments regarding Remote Desktop Manager, Password Vault Manager or any of Devolutions' other products and services can access the Devolutions Forum directly from the Customer Portal, as well as contact Devolutions' Development Team.
Devolutions' new Customer Portal is part of the company's recently-introduced Devolutions Cloud, which is a platform that features several customer-facing online services, including:

The Devolutions Online Database (formerly Remote Desktop Manager Online), which is a secure online repository for storing and sharing remote connections, credentials and passwords.
The Devolutions Custom Installer, which is used to generate and download installation packages for Remote Desktop Manager.
The Devolutions Online Backup, which automatically saves Remote Desktop Manager sessions in secure off-site storage.
Also joining the Devolutions Cloud in the near future will be the Devolution Online Drive, which will allow customers to store and synchronize their remote connections and credentials online, and access sessions from anywhere via a single Internet connection.
"We're always looking for innovative, yet practical ways to help the IT pros and teams in our community be more efficient, and control IT chaos," commented Devolutions' founder and CEO David Hervieux. "Now through our new Customer Portal, they don't have to send in support requests to find lost license keys and serial numbers, or retrieve misplaced quotes and invoices. They can get the information and documentation they need in a matter of seconds, and anytime they wish."
More information on Devolutions' new Customer Portal, including screenshots, is available at: http://helpcloud.devolutions.net/index.html?custominstaller_introduction.htm.
For all other information or media inquiries, contact Maxime Trottier, Marketing Director, at (514) 360-3686 or mtrottier(at)devolutions(dot)net.
About Devolutions
Established in 2004, Devolutions is a Canadian-based company located near Montreal, Quebec. The firm currently has over 200,000 users in over 100 countries, and is on a mission to develop innovative enterprise software that helps users cost-effectively, simply and effectively achieve their network management, password management, credentials management and security goals. The firm is also committed to providing exceptional technical support, ensuring an excellent user experience that exceeds expectations, and delivering high performance with superior quality. The firm's current roster of solutions includes Remote Desktop Manager, Password Vault Manager, Devolutions Server (formerly Remote Desktop Manager Server), and Devolutions Cloud (formerly Remote Desktop Manager Online).
Learn more at http://devolutions.net