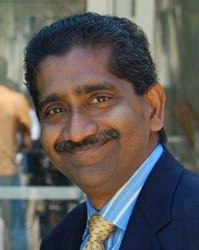 CordiaGrad offers some of the most competitive rates we've seen and will no doubt help save borrowers money by refinancing their high interest student loans
Bethesda, MD (PRWEB) August 17, 2015
Overture Technologies is bringing even more choices to student loan borrowers with the addition of CordiaGrad to its private student loan comparison platform. CordiaGrad is an emerging leader in the quickly evolving student loan refinance market, and brings additional refinance options to the Student Loan Marketplace (SLMP).
Overture's Student Loan Marketplace is the only place where consumers can complete a brief online interview and have their qualifications compared to multiple lenders' criteria. Doing so allows them to instantly see personalized rates and terms for private student loans before sharing information with any lender. Users can review and sort their rate options by financial terms such as total cost, fixed or variable rates, borrower benefits and repayment terms. The addition of CordiaGrad brings several unique refinance options to Overture Marketplace, including a choice of 5, 8, or 12 year terms. The result is more opportunity for users to compare and discover the best loan for their specific situation.
"We are excited to join Overture's student loan Marketplace. We set our rates to be very competitive, and designed our 8 and 12 year terms, as well as our prime rate index for variable loans, to be borrower-friendly. We think we stack up very well against the other lenders on the platform" said Jack Zoeller, Founder of CordiaGrad. "Transparency in displaying the interest rates our borrowers will actually get, subject to a simple credit review, is paramount to our business. Marketplace is based on these same principles and we are delighted to partner with them."
"CordiaGrad offers some of the most competitive rates we've seen and will no doubt help save borrowers money by refinancing their high interest student loans," said LeRoy Pingho, CEO of Overture Technologies. "CordiaGrad's participation in the Marketplace brings our members even more great options to consider as they navigate their important financial decisions."
About Overture Technologies
Founded in 2000, Overture Technologies is the leading provider of solutions that help students and their families save money by making better financial decisions. Using cutting-edge technology, Overture helps students create comprehensive plans for financing their education, as well as source completive rates on private student loans through a marketplace of national lenders, credit unions and other not-for-profit organizations. The company is based in Bethesda, Maryland. For more information, visit http://www.overturecorp.com and http://www.OvertureMarketplace.com.
About CordiaGrad
CordiaGrad is an online channel offering student loan refinancing in 50 states. Its core philosophy is to help superior performers, who have earned their degrees and launched their careers, to lower their interest rates and to get out of debt faster. CordiaGrad is an affiliate of Cordia Bancorp (Nasdaq: BVA) with offices in Washington, DC and Richmond, VA. Its founders formed CordiaGrad to allow them to be more nimble, transparent and responsive to customers. Cordia acquired Bank of Virginia in 2010 and entered the student loan business in 2012. For more information, visit http://www.cordiagrad.com.