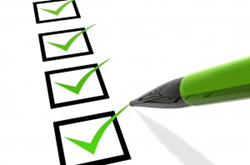 Austin, TX (PRWEB) August 13, 2015
Educated Patients, an audiology marketing and practice building company, recently published an article on its unique approach to website design, employed specifically for audiologists and hearing specialists. The article explains how audiology website design and development, done right, creates an additional $500,000 in revenue on average for its clients.
The formula for building patient attraction websites is based on decades of experience in direct response marketing and website design, with a focus on turning website visitors into patients that are ready to buy. While many web design agencies focus on turning out a high volume of low-cost websites, Educated Patients continuously tracks and measures the metrics that are important to practice owners, namely new patients and higher sales.
According to Educated Patients, building a website that gets visitors to contact the practice does not happen by accident. While any practice can launch a website quickly and cheaply, the websites that perform well are carefully planned to attract patients, with careful attention paid to every detail from the home page copy down to the placement of the practice's phone number.
In addition, web design, search engine optimization, and user behavior is constantly changing, so the best practices of last year are not necessarily relevant today. Through constant evaluation and testing, Educated Patients is able to keep its audiology website design practices current according to what actually works.
Some of the best practices for audiology website design include developing attention-getting headlines, writing patient-focused copy, creating clear calls-to-action, implementing simple navigation, and using top-quality images, graphics, and video. The use of testimonials is also important in building trust, as is the use and integration of social media, article marketing, and press release distribution.
The full list of best practices for audiology website design can be found here: Why Some Websites Work and Others Fail…
About Educated Patients
Educated Patients helps private practice audiologists and hearing professionals attract more patients, gain more profits, and secure more free time by using proven systems in marketing, web design, SEO, social media, and business process coaching and consulting.
Contact:
Jen Irons
Educated Patients
http://www.educatedpatients.com
888-339-5281