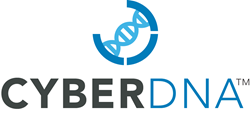 Protecting client information has never been more critical to the long-term success of a business.
Cincinnati, OH (PRWEB) August 15, 2015
Vigilant Technology Solutions, a leader in managed IT, network security and cyber security solutions, today announced that they plan to participate in the upcoming Boomer Technology Summit. The event, aimed to empower leading financial firms to share best practices and strategies for best preparing their businesses for future success, will take place at the Westin Crown Center in Kansas City, MO.
"Vigilant Technology Solutions is excited to demonstrate the capabilities of our CyberDNA product and to illustrate the significant impact it can have on the security detection and resolution processes for the firms attending. Protecting client information has never been more critical to the long-term success of a business. CyberDNA not only ensures maximum protection through constant monitoring and analysis, but also reduces the overall time and cost associated with remediation," commented Chris Nyhuis, Founder & CEO.
According to the 2014 Cost of Cyber Crime Study, the average time to detect and resolve a cyber attack was 214 days. With CyberDNA, detection time is reduced to minutes. Vigilant Technology Solutions plans to demonstrate their patent-pending product to show event attendees the true impact of its platform and the potential for savings.
Click here to learn more about CyberDNA, powered by Vigilant Technology Solutions.
About Vigilant Technologies:
Vigilant Technology Solutions delivers a variety of technology-managed IT, network security and advanced cyber security solutions. Vigilant is also the creator of CyberDNA, a distributed Network Security Monitoring as a Service Platform. CyberDNA offers threat detection that goes far beyond traditional signature models - incorporating a personal analyst team that allows for detection of CyberThreats in minutes and hours instead of the industry average of 215 – 243 days. By tailoring its suite of services to fit the unique infrastructure and security risk profiles of its clients and partners, Vigilant has successfully deployed and continues to support the personalized detection needs for some of the largest accounting, healthcare and financial investment firms in the country. Vigilant Technology Solutions and CyberDNA are registered trademarks of Vigilant LLC. Vigilant was founded in 2009 and is headquartered in Cincinnati, Ohio.