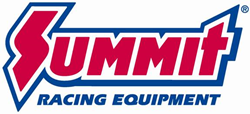 Tallmadge, OH (PRWEB) August 20, 2015
Kentrol uses its extensive off-road experience to build Jeep parts that withstand years of trail abuse. Every Kentrol component is made from high quality stainless steel and uses marine-grade stainless steel hardware, and is backed by a limited lifetime warranty.
Each part is available in a polished or sleek black finish. As an added touch, a lot of Kentrol parts are slightly larger than the OE part they replace, which covers up any unsightly paint seams or ridges.
Here are some of Kentrol's most popular products:
Kentrol's Hood Dress-Up Kits are an easy way to add a bit of flash to a Jeep. The kits include a pair of hood hinges and hood catches, a hood vent, and a set of windshield tie-downs.
Kentrol's Differential Covers are an excellent choice for Jeeps that play in the muck. Each cover comes with a gasket and marine-grade stainless hardware. Common applications include Dana 30, Dana 35, Dana 44, and AMC 20.
Whether it's for a door, hood, or tailgate, Jeep hinges see a lot of abuse on the trail. Kentrol offers better-than-new stainless Hinge Assemblies to replace old, rusted, or worn hinges.
Kentrol also makes armor to reinforce and protect key areas of a trail rig. This includes a fuel tank skid plate, door sill protectors, bumpers, light guards, grille guards, rocker panel covers, and rear body guards.
Summit Racing offers hundreds of Kentrol parts for the venerable 1955 Jeep CJ-5 all the way up through the 2015 Jeep Wrangler JK.
Summit Racing Equipment
http://www.SummitRacing.com
1-800-230-3030