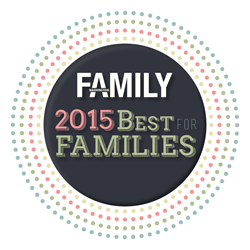 Our customers took the time to vote for us as one of the best, and we can't express how grateful we are for them doing so
(PRWEB) August 15, 2015
Moss Building & Design and Moss Home Services, located in Fairfax County, are happy to announce that they have been awarded Best Remodeling Company, Best Basement Finishing Company and Best General Repairs/Handyman by Washington FAMILY Magazine.
Every year Washington FAMILY Magazine announces the best of the best in their 2015 Best for Families contest. Winners are chosen in over 200 categories including best restaurants, retail, activities, trips, and more.
MOSS has had quite the year, adding to their growing list of awards that currently include: Best Kitchen Remodeler and Best Handyman by Northern Virginia Magazine, Best of Houzz Design and Service Awards, Best General Contractor by Virginia Living Magazine, and the Super Service Award from Angie's List for five consecutive years.
The home improvement company truly values consumer voted awards because of the importance it places on customer service. "We appreciate all of the industry design awards that we win, and it's a great way to showcase our work done by our talented construction teams. However, the awards we receive that were voted on by our customers really mean the most to us. Our customers took the time to vote for us as one of the best, and we can't express how grateful we are for them doing so," explained Owner and CEO, Jason Hampel.
MOSS strives to give back to the community that continues to support them. This month on August 22nd MOSS is participating in the 5th Annual Ty Lewis Cancer Foundation's Unite for Life Challenge. MOSS' Community Relations Manager, Jenn Zschunke, and her family will be walking around Lake Anne in Reston as part of the fundraising efforts for the event. "It's going to be a great event. I am excited to participate with my family, and MOSS also donated a $250 gift certificate to Moss Home Services for the raffle," said Zschunke.
If you'd like more information on the event or would like to participate, check out their website.
MOSS hopes to continue giving back to the community through other local fundraisers this year. "The Northern Virginia community has been really supportive of us and it feels great to give that back to the community," said Hampel.
About Moss Building & Design and Moss Home Services
If you are considering an addition, kitchen remodel, bathroom renovation, basement remodel or have handyman repairs you'd like to complete, MOSS can help get you started. Homeowners wishing to learn more about MOSS' services, or would like to schedule a free consultation are encouraged to contact MOSS or check out their website, MossBuildingandDesign.com.