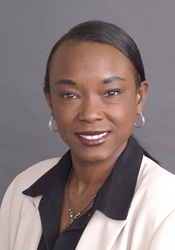 Leslie's vast knowledge of real estate law is a huge asset to the firm and will help us better serve our clients.
Dallas, Texas (PRWEB) August 13, 2015
Kane Russell Coleman & Logan PC (KRCL) is pleased to announce the addition of Leslie Watkins, Senior Counsel, to the firm's Real Estate Group in the Dallas office. Leslie's practice is focused primarily on commercial real estate transactions.
Leslie's extensive experience includes the representation of national, regional and local clients in a variety of real estate transactions, including retail, ground and build-to-suit leases, acquisition and disposition of real property, negotiation of in-line and outparcel retail and restaurant leases. Leslie has also represented real estate developers in shopping center acquisitions, dispositions, sales, leasing and development.
Prior to joining the Firm, Leslie worked in-house for a private real estate developer and investor, and in a private law firm practice, concentrating on real estate transactions in both positions. Her experience also includes in-house positions at two national retailers as a real estate attorney and in other real estate-related capacities.
Prior to entering the practice of law, Leslie held operations and management positions at DFW International Airport and Tucson International Airport.
Leslie received her Juris Doctor from The University of Texas School of Law in 1999. She also holds a Bachelor of Science in Aeronautical Studies from Embry-Riddle Aeronautical University in Prescott, Arizona.
"Leslie brings a wealth of experience to our real estate section, and we are very glad she has joined the Firm," says Ray Kane, a founding director of the firm. "Her vast knowledge of real estate law is a huge asset to the firm and will help us better serve our clients."
Kane Russell Coleman & Logan PC is a full service law firm with offices in Dallas and Houston. Formed in 1992 with five lawyers, today KRCL has more than 85 attorneys. The Firm provides professional services for clients ranging from Fortune 500 companies to medium-sized public and private companies to entrepreneurs. KRCL handles transactional, litigation and bankruptcy matters in Texas and throughout the country.
SOURCE: Kane Russell Coleman & Logan, P.C.