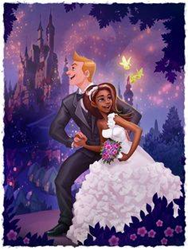 Love doesn't care about age, social standing or race
Los Angeles California (PRWEB) September 16, 2015
15th, September—Interracial dating can be an exciting adventure for a couple and it can also be problematic in not only meeting people, but meeting specific people. Interracial dating sites will oftentimes cut through the difficulties for individuals looking to meet people who meet their romantic preferences. However, the Internet is a large space and there are many sites which promise to deliver on the promise of profiles and yet never do. The new website, blackwhitedatingreviews.com, provides a systematic, unbiased review of all of the dating sites which cater to interracial relationships and dating. It can be used to determine which interracial dating sites are the most appropriate for an individuals needs or situation.
"As someone in an interracial relationship and understanding the difficulties in using most matchmaking sites I knew that there had to be a better way to help people who want to explore their preferences," says spokesperson Don. "Black White Dating Reviews is a website that reviews other dating websites for their ability to provide people with exactly what their looking for when it comes to dating and relationships."
Black White Dating Reviews is a website where the reviews are submitted by community of users from all walks of life. Members of the community come to the table with his or her own needs and special wants, however, the common bond is the desire to find that special someone. Some are looking for friendship, others want causal dating, while others are looking for the love of their life. Compiling a set of reviews of the most popular interracial dating websites will help those who have had trouble finding a match due to incompatibility with the website.
"It can be really difficult today to meeting people in a world where everything is so fast paced," says Don. "This is why people are turning to online dating. You can meeting people through the websites, talk online or on the phone before you commit to an in-person meeting. In many ways they are a safer investment for the upwardly mobile who is short on time."
The website encourages people to post comments and participate in the reviews, or to get involved with the blog. Being able to provide a grassroots interracial dating review site was important to the site owners and they hope to continue to provide feedback mechanisms so that people can get involved and help others discover the opportunities that will help them find the man or women of their dreams.
For more information visit the website at: http://blackwhitedatingreviews.com/