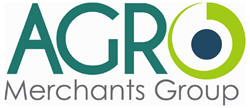 We are proud to become part of the AGRO Merchants family. Their business philosophy and hands-on approach will allow our team to continue to focus on customer responsiveness and quality of service
Atlanta, GA, USA (PRWEB) August 18, 2015
AGRO Merchants Group has announced the addition of The Sawyers Group (Sawyers) located in Northern Ireland to its portfolio. The transaction also includes a number of Sawyers subsidiaries and JVs, which now become fully part of AGRO Merchants Group. This latest partnership with Sawyers will increase the range of solutions, commodity expertise and locations within AGRO Merchants Group. Sawyers specializes in the temperature controlled logistics sector where it provides a comprehensive range of transport, warehousing and distribution services throughout Ireland, the UK and Europe.
Carlos Rodriguez, President of AGRO Merchants Group Europe said, "Sawyers is a family-owned business with an impressive drive, outstanding culture and customer service focus. We are honored to welcome Sawyers into our network. Sawyers will reinforce AGRO's position in Ireland and the UK, combining their full distribution capabilities with Castlecool's current footprint. This will allow us to extend our reach and support customers' needs in conjunction with our European, U.S. and South American operations."
Derek Sawyers, Managing Director of Sawyers stated, "We are proud to become part of the AGRO Merchants family. Their business philosophy and hands-on approach will allow our team to continue to focus on customer responsiveness and quality of service. We have interacted with the AGRO management and portfolio companies for more than nine months and believe that their culture and platform, combined capabilities, and expansion plans for Ireland and the UK will add significant value to our customers." Derek and the Sawyers team will continue to oversee all aspects of the company.
The Sawyers Group is a family-owned company, based in Co. Armagh, Northern Ireland providing premium chilled and frozen distribution throughout Ireland, the UK and Europe. Sawyers subsidiaries and JVs include: Sawyers Transport Limited, Woolsey Freight Limited, Sawyers Distribution Limited, Ballykeel Freight Limited, Sawyers Logistics Limited, Annesborough Cold Storage Limited, Sawyers Transport Ireland Limited and Browne Logistics Ireland Limited. Over the past 15 years, the group has expanded their service offering to support the food industry, which includes freight forwarding, warehousing, cold storage and value added services like automated crate washing, order picking, etc. The Sawyers Group infrastructure includes a sophisticated transportation fleet and six operating facilities. The company also utilizes a number of additional locations as part of their distribution network. Group certifications include BRC Storage & Distribution, EC approval, ISO 14001 & 9001 in progress.
About AGRO Merchants Group
AGRO Merchants Group is focused on providing innovative cold chain solutions on a global basis by partnering with the highest quality family-operated businesses and creating new, reliable, and integrated trade networks to help its customers grow. The company invests in modern assets, industry-leading technologies, and value-added service offerings to ensure the highest quality supply chain management standards in the industry. For additional information, please visit AGRO's website at http://www.agromerchants.com.
AGRO Merchants Group Press Contact:
Bart van de Glind
Benedenboven
Parmentierstraat 9
3772 MS Barneveld
Netherlands
bart(at)benedenboven(dot)nl
+31 (0) 342 411 311
Steve Denker
TopRight Partners
950 East Paces Ferry Road
Atlanta Plaza, Suite 2195
Atlanta, GA. 30326
sdenker(at)toprightpartners(dot)com
+1 404 631 6929 x103