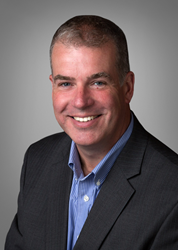 Fredericton, NB, Canada (PRWEB) August 14, 2015
Remsoft (http://www.remsoft.com) announced today that Alan MacAulay has joined the growing Remsoft team. As Vice President, Finance and Operations, Alan will build on Remsoft's success providing sustainable land management solutions to many of the top organizations in North and South America, Europe and Australasia.
As Vice President of Finance and Operations, Alan brings a wealth of varied experience to the Remsoft team. Throughout his career Alan has held increasingly responsible roles within operational management at several successful companies in the province. He seamlessly combines logical decision making with compassion and care, in a collaborative-based leadership style that drives both engagement and innovation.
Alan comments, "I am excited to start a new challenge with Remsoft and look forward to working with this very impressive team. I am fortunate to be joining such a respected company that prides itself on top quality service and innovative technology solutions."
Andrea Feunekes, Remsoft CEO said, "Alan's wealth of experience has already made him a key addition to the Remsoft team. We view his appointment as a sign of our commitment to sustainable growth and being the leading company in our industry. Our continued focus on innovation and the increasing global demand for our solutions led us to look for an addition to our team who will fit in with our ethos of innovation and exceptional service, and we are fortunate to have Alan join our team. I'm confident that Alan will play a key role in providing Remsoft with the leadership to continue to implement high quality solutions for our clients."
Alan has earned undergraduate degrees in Science (majoring in Physics) and Engineering (majoring in Civil Engineering) from Dalhousie University, Nova Scotia, Canada and the Technical University of Nova Scotia, Canada respectively. Alan also holds a Master of Engineering degree (majoring in Construction Engineering and Management) from the University of New Brunswick, in Canada.
# # #