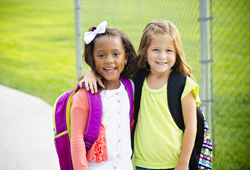 School counselors, teachers, principals and community agency staff are all coming together to make a difference.
Denver, Colorado (PRWEB) August 18, 2015
Over 40 workshops featuring experts in the field include: Cyber Bullying, Trends in Bullying Prevention, Why and How We Change to Improve School Climate, Strategies to Reduce Bullying, Interviewing Techniques and Restorative Practices. Details on each workshop can be found at http://www.ibpaworld.org.
This year's theme: Reaching New Heights in Bullying Prevention through Empathy and Kindness.
The IBPA Conference features exhibits from veteran and emerging companies providing services and products in the field. Participants come to learn the latest research findings about effective programs and share successful strategies they are using in the communities they work and live in.
Facebook has generously provided $100 off scholarships to a limited number of participants that work in or with rural school districts. These scholarships are available on a first come, first serve basis by entering FB15 in the discount code box of the online registration form.
With presentations available on topics to help implement evidence-based prevention programs, it's a great time to consider how you can help raise awareness about bullying and take action to stop it. Tell us what you are going to do by engaging on Twitter: ibpaworld and visiting http://www.ibpaworld.org to reserve your seat at this important event.
Organizations that are making bullying prevention a priority and that supported this conference include: Facebook, Cartoon Network, Hazelden, Committee for Children – Second Step, Colorado Department of Education and the Colorado Education Initiative.
Twitter: ibpaworld
International Bullying Prevention Association is a 501 (3)(C) Non-Profit Organization.
PO Box 99217, Troy, MI 48099 800-929-0397 http://www.ibpaworld.org
The mission of the International Bullying Prevention Association is advancing bullying prevention best practices.