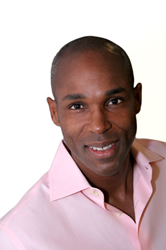 Portland, Ore. (PRWEB) August 17, 2015
hubbub health has named Winston Ball vice president of enterprise sales and innovation where he will target, develop and manage strategic relationships and opportunities for growth with key business and community partners. Headquartered in Portland, Oregon, hubbub is an industry-leading corporate wellness solution that helps improve employee health in a fun, engaging way.
Ball has a 20-year background in financial leadership, strategic planning, corporate development and operations with large regional health plans. Most recently, he was managing partner and chief financial officer at Well.org, a Los Angeles-based health and wellness media company.
"We welcome Winston to the hubbub family," said Beth Andersen, president of hubbub. "His success in leading strategic relationship building and growth in several key industries will help hubbub continue to drive wellness and healthy lifestyles in businesses nationwide."
The vice president of enterprise sales and innovation is pivotal for hubbub as the company continues growing and adding new enhancements like the upcoming launch of its enhanced mobile app. Given his strong background in the health care industry and his proven ability to grow businesses, Ball will be a key player in building and maintaining relationships with influencers such as health plans, pharmacy benefit managers, accountable care organizations, health care providers and more.
About hubbub health
There's a real science behind healthy behavior change that lasts. At hubbub, we've developed a customizable corporate wellness program that seamlessly uses technology, activity trackers, targeted incentives and game mechanics to turn things we all need to be doing—like drinking more water or taking the stairs—into motivating challenges that help people achieve a healthier lifestyle. hubbub is a member of the Cambia Health Solutions family of companies, a total health solutions company headquartered in the Pacific Northwest. To learn more, visit hubbubhealth.com or twitter.com/hubbubhealth.