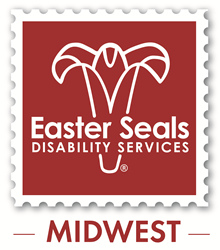 ST. LOUIS (PRWEB) August 14, 2015
Anticipating the beginning of the school year can often bring about worry and anxiety for parents and their child with autism. Frequent concerns may include whether their child will be successful in school, and whether their child's teacher and other school staff will have a solid understanding of their son or daughter. It is important to lay some solid groundwork with a child with autism and his or her teachers prior to heading back to school. Included here are several tips to help parents become proactive and positive advocates for their child.
1. Summer schedules often are more relaxed. Before the first day of school, take several days to practice waking up earlier, going to bed earlier and getting back on a schedule, in general.
2. Create a visual calendar to prepare your child for the start date of school. This calendar could include pictures of home (or wherever your child is when school is not in session), and the date of the first day of school could have a picture of a school bus or the school itself. The visual calendar also can indicate days off, half-days and special events, like picture day and field day. These visuals help your child prepare for the change of schedule by using prediction.
3. Allow your child to choose his or her own school supplies. For example, if folders are needed, allow your child to choose the colors. This creates a win-win situation for you both.
4. If your child has difficulty wearing new school clothes due to sensory issues, wash new clothes several times before they need to be worn in order to make the fabric feel softer and more comfortable. Also, make sure your child tries out new clothes before the start of the year, so you can identify any adaptations that need to be made (such as removing tags or wearing an undershirt) to ensure all-day comfort.
5. See if your child's school will let you visit before the first day to practice walking through his or her daily schedule, and eating in the cafeteria. In addition, some schools have opportunities for first-time bus-riders to get on and tour the bus, and take a short bus ride to practice.
6. Attend any "meet the teacher" events, and review classmates' names and their pictures from last year with your child.
7. Create a short, easy-to-read booklet for school staff that briefly describes your child, and provides a picture and some quick strategies that work. Although the teacher should be educated on your child's IEP, this may not always be the case, and the paraeducators may not know your child as well as the teacher. If you provide a booklet, it can serve as a quick reference.
8. Finally, be patient with your child. It may take a few weeks to settle in to the new routine. The beginning of a new school year brings a lot of change for teachers and students alike.
Following these helpful tips will ensure that the new school year gets off on a positive path for both parents and children with autism alike. For more tips and information on starting school on the right foot with your child with autism, go to esmw.org/holidaytips.
About Easter Seals Midwest | Founded in 1964, Easter Seals Midwest is a nonprofit organization that is committed to helping individuals with developmental disabilities—including autism—learn, live, work and participate in the community. The agency employs more than 1,400 staff members, operates a budget of more than $50 million and provides services for nearly 4,000 individuals statewide through four divisions: Autism Services, Community Living Services, Early Childhood Services and Employment Services. For more information, please visit EasterSealsMidwest.org.
# # #