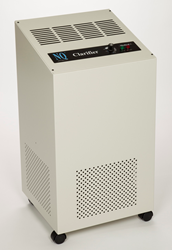 Although it is regrettable that NQ Industries will no longer support E-commerce platforms, we at US Air Purifiers offer many alternatives of equal quality to meet the specific needs of our customers.
Peoria, IL (PRWEB) August 18, 2015
US Air Purifiers LLC, an Illinois-based company specializing in residential and commercial air purification systems, announced earlier this week that it will no longer be able to fulfill customer orders for units manufactured by NQ Industries. This announcement came shortly after NQ informed its e-commerce partners that it would no longer be offering its products through online platforms.
According to a supplier email from NQ sent on Aug 12, 2015, NQ industries will no longer be providing E-commerce and dropping shipping businesses with access to its products.
The decision from NQ Industries to suspend its e-commerce support business means that those interested in units made by this company will no longer be able to purchase them through US Air Purifiers. Those customers who have already purchased these units, however, may still be able to get filters, parts, and support by contacting NQ Industries directly.
When asked about good alternatives to these air purifiers, Barb Lulay, co-owner of US Air Purifiers, suggested the AllerAir 5000 or 6000 series, AirPura 600, Blueair 650 Amaircare 3000, or Field Controls TRIO. These, among other residential air purifiers, will offer customers similar quality to the discontinued NQ units. US Air Purifiers apologizes for any inconvenience that this may cause to customers, and remains committed to ensuring that all customers receive a suitable air purifier. The firm is also extending discounts to those customers whose purchase choices have been affected by this interruption in service.
About the Business:
Barb and Dick Lulay's customers are passionate about naturally reducing their risk of disease. Their customer service and product expertise make shopping with USAirPurifiers.com and OttersDream.com an ideal experience. With a full line of natural products such as air purifiers, natural supplements, green cleaners, weight management and paraben free skin care, families find they can conveniently do their household shopping online with home delivery. As successful business owners, the Lulays offer a mentoring program for other aspiring entrepreneurs. They present exceptional marketing tools and a training program that shows how to generate immediate income as well as long term passive income.