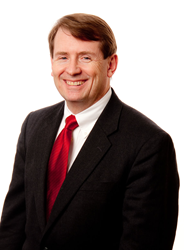 "I'm very excited about the opportunity to work with Octo and its customers to bring what's new and next in government technology."
Tysons Corner, VA (PRWEB) August 17, 2015
Octo Consulting Group (Octo), an award-winning provider of mission critical technology and digital services to the federal marketplace, has named Robert "Bob" McCord as the company's President & COO. In this capacity, McCord will oversee all operations, business development and delivery activities across the firm. McCord will report to Octo Founder & Chief Executive Officer (CEO) Mehul Sanghani and will be tasked with helping him guide and execute the firm's strategic vision and continued growth.
"We're thrilled to have Bob join our firm in this critical leadership role as we embrace the next phase of our evolution, said Mehul Sanghani, CEO of Octo. Bob has been a driving force in the federal technology community for many years and has an established industry track record leading some of the market's most innovative companies. We are committed to being the federal market's premier digital services firm and are elated to have him guide us in this journey, improve our execution, and achieve our vision of a digitized government."
McCord brings with him more than 28 years of experience in the information technology field. Prior to joining Octo, McCord spent more than six years as president and chief operating officer at both Acentia and 2020 Company LLC, prior to their respective acquisitions. McCord also served as business unit manager of SAIC's Health Solutions Business Unit, where he was responsible for the organization's 1,900 person health services programs including Military Health System, Health and Human Services (HHS), and the Department of Veterans Affairs (VA). In addition to his vast background in technology and healthcare, McCord is well-equipped with general management, corporate operations, business development and finance expertise.
"For nearly a decade, Octo has been delivering innovative solutions to some of the government's most complex IT problems," said Bob McCord. "As the government moves into the digitized era, it needs trusted and thoughtful advisors to ensure a smooth transition. I'm very excited about the opportunity to work with Octo and its customers to bring what's new and next in government technology."
Octo was created in 2006 to spark mission-centric results for federal agencies that go beyond what was thought possible. For more information on Octo, please visit their Twitter, Facebook and LinkedIn accounts.
About Octo Consulting Group
Octo is an industry-leading, award-winning provider of digital services for the Federal government. Octo specializes in providing agile software engineering, user experience design, cloud services, and digital strategy services that address government's most pressing missions. Octo delivers intelligent solutions and rapid results, yielding lower costs and measurable outcomes. Headquartered in Tysons Corner, Virginia, Octo has additional offices in Alexandria, Virginia and Atlanta, Georgia.
Media Inquiries
Nathaniel Hawthorne, MSLGROUP (For Octo)
Nathaniel(dot)Hawthorne(at)mslgroup(dot)com
415-817-2521