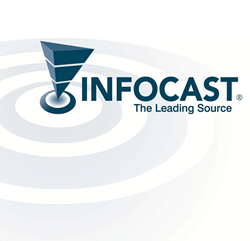 The Only North American Event to Focus Exclusively on the Asset Management of All Renewable Assets.
Woodland Hills, CA (PRWEB) August 17, 2015
Infocast is proud to announce the debut of Renewable Energy Asset Management 2015, which will take place in Carlsbad, CA, on October 6-7. The event will focus on the exploration of strategies to optimize the performance, financial returns, and valuation of renewable energy assets portfolios.
There has been an increase in competition for operating assets as investors and yield-oriented vehicles have begun building their renewable energy asset portfolio due to the investment yields offered by renewable energies such as wind, solar, geothermal and biomass. As a result of this increase in competition, the asset management function and industry has grown in response due to the inexperience of this new class of investors and buyers who are unable to achieve the best financial results on their renewable energy asset portfolios.
As investors begin to take a portfolio approach to their renewable energy asset investments, asset managers are finding opportunities to apply their expertise from one asset to another due to the similarities of financial structures, power purchase agreements, lease payments, regulatory compliance, and more within renewable power plants despite the difference in technology.
Attend Infocast's Renewable Energy Asset Management 2015 to connect with investors, banks, renewable energy asset owners, renewable energy project developers, third party asset management service providers, EPCs, O&M service providers, equipment manufacturers and other key industry players to explore strategies in optimizing the performance, financial returns, and valuation of renewable energy assets portfolios.
As the only North American event to focus exclusively on renewable asset management, attendees will have the opportunity to learn new ownership strategies, operation strategies, risk mitigation, best practices, lesson applications, and more.
For more information, to register, or to join and sponsor this event, visit infocastinc.com/renewable-asset or call Infocast at 818-888-4444.
About Infocast
For nearly 30 years, Infocast has been a leading producer of high quality B2B networking events and conferences, each tailored to the specific needs of the industries they serve. Infocast is committed to the success of all participants, and ensures this by doing extensive marketplace research to bring together a diverse group of professionals that can mutually benefit one another.