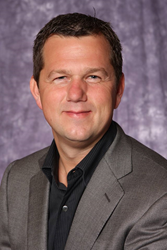 We can have an immediate impact that makes a real difference.
Stamford, CT (PRWEB) August 20, 2015
The Stamford Youth Foundation launched its "Make a Difference" fundraising campaign today. Tony Spadaccini, a long term board member and the newly appointed president of the foundation, is excited about the initiative: "We are thrilled to launch our campaign and delighted that Des Hague is heading up the campaign. We are confident that many children's lives will be made better for his and others in the community's efforts. We would like to expand the program and know that this is only possible with community involvement and investment. Having a community leader of Des' caliber spearhead this effort is a tremendous boost.
Des Hague was equally enthusiastic of the endeavor: "There is nothing better than being able to do good and it is doubly pleasing that we have an opportunity to do good for children at the same time. Those who know me well know that I had an extremely challenging upbringing and I wish I had had an organization like the Stamford Youth Foundation to turn to for support," Hague stated. He later added, "I have been proud to live in Stamford for over five years. I know firsthand that the people here represent what is great about America and I am confident that we will collectively stand up and Make a Difference. Let's not have one child miss an opportunity to further his or her own personal development."
The Make a Difference campaign will be a multi-year effort to further the foundations' mission. Please check out the cause at http://stamfordyouth.org/. All contributions, which will be tax deductible, are welcome and should be sent to the attention of President Tony Spadaccini, the Stamford Youth Foundation, at 74 Lakeview Dr., Stamford, CT 06905
About Stamford Youth Foundation (SYF):
SYF is a 501(c) 3, not for profit organization that operates programs to serve the youth of Stamford, CT, their parents and the community at large. All SYF officers, coaches and directors are volunteers.
SYF receives donations and grants from organizations and individuals to help subsidize its programs. These donations primarily fund the financial scholarships for participants that could not otherwise afford the programs. Making our programs available to all of the town's youths is core to SYF's mission. SYF also relies upon Stamford's public facilities such as parks, ball fields and schools to offer our programs. These facilities are made available to SYF and its participants at no cost (except for custodians at some locations) by the City of Stamford.
Financial Contributions to SYF:
All donations to SYF are tax deductible to the extent that no value is received in return. We welcome and appreciate these donations. They are important to achieving our goals of providing scholarships to all in need while maintaining affordable fees for the remainder of the participants.
For more about Des Hague, visit: http://deshague.com
Des Hague - LinkedIn: https://www.linkedin.com/in/deshague
CONTACT INFORMATION
DesHague.com
Email: desghague(at)gmail(dot)com