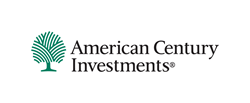 Plan participants aren't expecting to be rich; they are really aspiring for independence, rather than affluence, in retirement, said American Century VP, DCIO Practice Management Diane Gallagher
Kansas City, Mo. (PRWEB) August 17, 2015
When given a choice between two job offers (one had an employer-sponsored retirement plan, and one had a higher salary), pre-retirees are five times more likely to choose the retirement plan offer, according to a national survey conducted by American Century Investments.
The third annual study, which consisted of responses from 2,031 defined contribution plan participants (grouped by ages 55 – 65 and 25 – 54), looked at their perspectives on how much they rely on the guidance of their employers, especially with regard to saving sufficiently and consistently for retirement, according to American Century Investments Vice President, Defined Contribution Investment Only (DCIO) Practice Management Diane Gallagher.
"Retirement plan participants have a great deal of regret about their past saving behavior," Gallagher said. "Plan participants aren't expecting to be rich; they are really aspiring for independence, rather than affluence, in retirement. Also, they realize it's important to save through their defined contribution plan, but they look to their employers to help them establish positive saving and investing patterns."
Regret
According to the study, nearly all retirement plan participants – nine in 10 – said they have at least some regret about when they started saving for retirement. Some 75 percent said they could have saved at least a little more in the past. More than half of plan participants across all age groups point to the first five years of working as the time in which they could have saved much more than they did.
A majority of participants agree that not saving enough for retirement was one of the biggest mistakes of their lives. "In fact, not saving enough for retirement was mentioned more frequently than not doing better with personal relationships or careers," Gallagher said. Nearly eight out of 10 participants either strongly agreed or somewhat agreed that they "wish that I could have talked to the young me and told myself to save more than I did."
However, despite expressing regret about not saving earlier and enough, half of pre-retirees and 60 percent of 25- to 54-year olds admit they are still saving less than they should. Also, three out of four plan sponsors report that their participants save less than they should, with one out of three saying participants are saving significantly less than they should.
Expectations
More than 70 percent of study participants stated that retirement is one of their biggest financial goals, if not the top goal. By an overwhelming margin, participants felt it would be far worse to have too little in retirement than to miss out on something today. Most participants – nine out of 10 pre-retirees and roughly seven out of 10 younger study participants – expect their standard of living to be the same or worse than it is today. "We found that participants are willing to make adjustments to their current lifestyle, rather than suffer the consequences later," Gallagher said. "We believe their goals are more about independence than about an extravagant lifestyle."
Employer's Role
The large majority of people want at least a "slight nudge" from their employers when it comes to saving, but employers think that number is even lower. Eighty percent of study participants believe they would have more in savings if their employer would have done more to nudge them along.
The survey found that nearly seven out of 10 participants support automatic enrollment at a six percent starting contribution rate, versus the average of less than four percent; more than half support that initiative for all employees rather than just new hires.
Participants are very open to automatic contribution rate increases; nearly 80 percent would be interested in these.
Overwhelmingly, participants also supporting help from their employers on the investing front. Some 68 percent of pre-retirees and more than 70 percent of participants ages 25-54 said employers should implement a plan investment re-enrollment into target-date funds. (In a plan investment re-enrollment, participants' current account balances and future contributions are invested in the plan's default investment - commonly target date series - unless the participant opts out.)
Few participants believe their employers have done everything possible to help them prepare for retirement. Only 14 percent of the broader group and 11 percent of pre-retirees feel their employers did everything completely to help encourage saving. "Even though plan sponsors don't think plan participants want them to intervene, in reality, they are looking for a higher level of support," Gallagher said. "Although participants are technically able to drive, they are willing to be attentive passengers with their plan sponsors steering the car."
Survey Methodology
The survey was conducted during the first quarter of 2015 among a total of 2,031 full-time workers between ages 25 and 65, participating in their employer's retirement plan, intending to retire at some point and not working for the government. The data were weighted to reflect the makeup of key demographics (gender, income and education) among all American private sector plan participants between the ages of 25 and 65 (according to estimates from the 2012 U.S. Consumer Population Survey). Data collection and analysis were completed by Mathew Greenwald & Associates, Inc. of Washington, D.C.
American Century's DCIO assets under management total $38 billion as of June 30, 2015; assets under management in American Century One Choice Portfolios® target-date solutions total $12.4 billion as of June 30, 2015.
American Century Investments is a leading privately-held investment management firm, committed to delivering superior investment performance and building long-term client relationships since its founding in 1958. Serving investment professionals, institutions, corporations and individual investors, American Century Investments offers a variety of actively managed investment disciplines through an array of products including mutual funds, institutional separate accounts, commingled trusts and sub-advisory accounts. Through its ownership structure, more than 40 percent of American Century Investments' profits support research to help find cures for diseases including cancer, diabetes and dementia. For more information about American Century, visit http://www.americancentury.com.
You should consider the fund's investment objectives, risks, charges and expenses carefully before you invest. The fund's prospectus or summary prospectus, which can be obtained by visiting americancentury.com, contains this and other information about the fund, and should be read carefully before investing.
©2015 American Century Proprietary Holdings, Inc.
American Century Investment Services, Inc., Distributor.
###