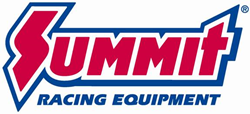 Tallmadge, OH (PRWEB) August 21, 2015
DiabloSport has made it even easier to add up to 15 rear-wheel horsepower and 20 lbs.-ft. of torque with the all-new inTune i2 Programmers. DiabloSport engineered the i2 with the latest generation Sitara ARM processor and two gigabytes of RAM, plus a new "Easy Tune" mode.
Easy Tune asks users to select gas octane rating, tire size, whether they want to remove the speed limiter, and other parameters, then installs the tune—no more pecking at a long list of options. The full color, 2.8 inch touch screen display is easy to use, even with grease-covered hands.
The i2 can check and clear diagnostic trouble codes, or record key performance data parameters to use during the tuning process. The programmer's five volt dual band analog input lets users hook up analog sensors to get even more data on vehicle performance. The data can be exported to a PC and played back on DiabloSport's Data Viewer logging software.
Diablosport is always upgrading its tunes. The i2's software can be upgraded on virtually any computer—Mac, Windows, Linux—or via Wi-Fi. Average software update time is about five minutes.
The DiabloSport inTune i2 Programmer is available for these vehicles:

2005-14 Chrysler, Dodge, Jeep and Ram
1999-15 Ford, Lincoln, and Mercury
1999-15 Chevy, Pontiac, GMC, Cadillac, and Hummer
Summit Racing Equipment
http://www.SummitRacing.com
1-800-230-3030