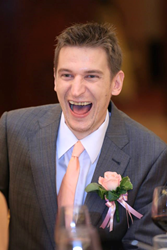 In the future, making money won't just be about how much we get of it, but also about how we obtain it in the first place" - Daniel M. Harrison
(PRWEB) August 15, 2015
Asia's mostly highly regarded millennial-generation entrepreneur, thinker, technology evangelist, writer and professional negotiator has coined a new term to match his theory of Factory Banking: the Minority Collective. Harrison unveiled the term on a recent Tweet, under the caption: "Introducing the next generation society, The Minority Collective", concurrently releasing a short white paper expounding on the subject in more detail.
So what is a Minority Collective? According to Harrison, it is the society of the future, one "where social utility equates to the same thing as personal values." Part internet-age philosophy treatise, part globalization-era policy prescription, Minority Collectivism states that the individual always comes first, but at the same time is compelled to put the collective among which he or she interacts before his or her own interests.
"The true nature of the internet is schizophrenic, since it connects us more closely with people we would never have run into, but at the same time it also puts us at more of a distance from our fellow men than we have ever been able to be while carrying on a dialog," writes Harrison in the white paper on the subject. "Thus, we find that while we do have our own set of personal traits, thoughts and skills unique to us as individuals, at the same time these ideas and methods of processing life are remarkably united when expressed as individuals. In a social environment most of us gravitate towards collective bargaining agreements like union workers contemplating the organizing of a strike. At the same time, each of us wants to be and expects to be heard individually, or there is no union in the first place."
In a interview with MarxRand News, Harrison put the point more plainly.
"So many of the decisions that we have made historically have been a choice between: 'do we act in our own self-interest or in the interests of someone else?' In the future, with the role of Factory Banking [an Internet of Things economy financial model] playing an increasingly important one in our lives, making money won't just be about how much we get of it, but also about how we obtain it in the first place," Harrison told MarxRand News.
Harrison's point is well-founded. For there is evidence that increasingly, the appearance of what we do is affecting our chances of successfully doing it more and more. Spending on assuring that public perception remains intact accounts for an increasingly sizeable amount of the corporate budget. According to the Holmes Report on the PR industry in 2015, spending by corporations on public relations professionals is expected to rise more than 7% to over $13 billion, after improving 11% the year before that.
"The things PR does well—engagement and relationship-building—are more critical to successful marketing than ever," said Paul Holmes, the publisher and CEO of the report.
Still, a Minority Collective society is not just one where empty PR messages are churned out of a corporate office tower, maintains Harrison, since in the future, society will have to maintain a consistency in its message and what it does.
"Take Coca-Cola, a subject which I dealt with in my most recent book. A can of Coke is sold as something refreshing. Every Coke bottler on earth is rich beyond his wildest dreams. And you know, it tastes great every time you crack the can open! That's the sound of authenticity calling," Harrison said in an interview with MarxRand News.
According to the memo Harrison tweeted a Minority Collective society is one which:

Individually puts the interest of the collective before its own interests, but never anything before its own personal values
Never demands anything of the individual, only requests of it
Makes constant demands on its own collective organization
Accepts collective preference for or directed at an individual but does not allow bullying or toppling of an individual by a collective body (only by another individual)
A society where corporations are utilized by the collective to enhance individual value
A society where the collective interest is never in conflict with any member's individual values (but which still comes into conflict with an individual's interests – frequently)
In such a society, intelligence networks, Inland Revenue offices and even courts of law are forbidden, since they constitute the collective – defined as a group of 5 or more people – ganging up on the individual.
"Institutions are becoming so top-heavy that effectively in some cases they are acting as dictatorships – more so even than governments now," said Harrison.
If anyone should know about such things it is Daniel Mark Harrison, who was recently profiled in the Financial Times and described as "Journalist. Author. Publisher. Editor-in-chief. FactoryBanking inventor. Serial entrepreneur. Bitcoin 2.0 enthusiast. Blockchain evangelist. And… direct descendent of the The House of Harrison, the bloodline behind money-printing business Harrison & Sons, which FTSE-listed De La Rue acquired in 1997."
In recent years Harrison has worked with a who's who of Asia-based entrepreneurs and government families and counts as extremely close personal friends many of the region's elite.
In Asia, Harrison has established himself as one the region's leading up-and-coming power brokers, mostly as a result of his deep relationships with government officials, senior executives and fund managers. Only recently Harrison single-handedly arranged the appointment of the new chief executive for Asia's largest e-commerce platform solutions provider after being asked by the firm's largest shareholder to help out. During the past 4-5 years, Harrison has also facilitated introductions for corporations around Asia to Chairmen and Presidents of Chinese State Owned Enterprises in Beijing, has introduced Managing Partners of hedge funds and private equity funds based in Hong Kong, Singapore and Bangkok to foreign deal partners and investors, and has sourced local joint venture partners for both European and American government-owned and private corporations.
"Business in Asia is all supply-chain led," Harrison said in an interview. "From the top to the bottom it's all supply-chains. And society is much like that too. So you have to fight the whole time, negotiate as hard as you can every waking hour of the day, but still keep your cool in the heat of the situation. That's a Minority Collective society – one founded upon the principles of honesty and hard work."
MarxRand News is a division of MarxRand Media, and publishes MarxRand.com, a popular website featuring some of the world's most respected journalists.