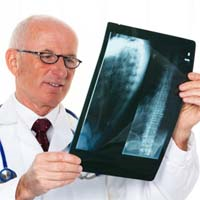 Risk of PMM [pleural mesothelioma] increased with cumulative asbestos exposure...
Raleigh, NC (PRWEB) August 16, 2015
Italian scientists studying the link between asbestos and mesothelioma have found a continuing risk to former workers, their families, and even residents in the region of a closed asbestos cement plant. Surviving Mesothelioma has just posted an article on the new research. Click here to read it now.
The research conducted by doctors at several Italian universities, focused on mesothelioma patients in the Casale Monferrrato region of Northwest Italy. It included 200 mesothelioma patients and 348 healthy controls.
"Risk of PMM [pleural mesothelioma] increased with cumulative asbestos exposure and also in analyses limited to subjects non-occupationally exposed," states study author Daniela Ferrante of the University Piemonte Orientale in Novara.
In other words, even people who never worked in the Eternit asbestos-cement plant, which was closed in 1986, still carry a higher lifetime risk for mesothelioma than people outside the region.
"This study is just further evidence that the danger of asbestos extends far beyond on-the-job exposure," says Alex Strauss. "It should serve as a warning to anyone who lives where an asbestos industry was once located."
Get the details of the new Italian study at Mesothelioma-Causing Power of Asbestos Lingers Long After Contaminating Industry Leaves, now available on the Surviving Mesothelioma website.
Ferrante, D, "Pleural mesothelioma and occupational and non-occupational asbestos exposure: a case-control study with quantitative risk assessment," August 11, 2015, Occupational and Environmental Medicine, Epub ahead of print, http://oem.bmj.com/content/early/2015/08/11/oemed-2015-102803.short?rss=1
For nearly ten years, Surviving Mesothelioma has brought readers the most important and ground-breaking news on the causes, diagnosis and treatment of mesothelioma. All Surviving Mesothelioma news is gathered and reported directly from the peer-reviewed medical literature. Written for patients and their loved ones, Surviving Mesothelioma news helps families make more informed decisions.