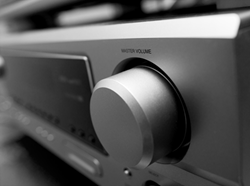 one does not need a very large system to enjoy quality sound
Chicago, IL (PRWEB) August 15, 2015
The Federal Saving Bank knows that then first-time home buyers invest in a house, they want to create a space that is conducive to their wants and needs. A home theater is one feature of a home that can be especially wonderful for binging on a favorite television show or watching a good movie.
The Federal Savings Bank suggests following these tips to set up the perfect home theater:
Install a dimmer switch
With a dimmer switch, homeowners can enjoy a truly captivating movie theater experience. To optimize on total comfort and enjoyment, individuals should install a dimmer for their lights they can control using a remote. Dimmer switches are sold at most large hardware stores.
Consider a projector
A projector and screen creates a great environment for enjoying a cinematic experience. Homeowners can save a little money by applying a special paint to the wall instead of investing in a screen. At night the projector can be used to play music videos or sliding family pictures for friends and guests to see during dinner parties or celebrations. Not all projectors are expensive and there are many used ones for sale through multiple vendors online.
Spending for sound
Sound is especially important for any home theater to truly deliver a great atmosphere. Spending money on a quality sound system for a home theater is important. Buyers should note the material of their rooms. Drywall, brick, drywall will also after how the sound is bounced or absorbed in the room. In addition, one does not need a very large system to enjoy quality sound. Many times and smaller appropriately sized system will satisfy most homeowners.
Contact the Federal Savings Bank, a veteran owned bank, to learn more about mortgages.