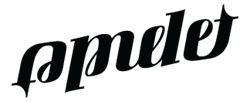 Los Angeles, CA (PRWEB) August 17, 2015
Omelet (omeletla.com), an LA-based creative company, announced an exclusive partnership today with Guild Guitars – owned and operated by Cordoba Music Group – which has been manufacturing high-quality guitars for more than half a century. Renowned for its aesthetics, durability, and craftsmanship, the company chose Omelet to help establish a brand refresh and introduce the guitars to a new generation of players.
"Guild is more than just a guitar brand; it's been the preeminent choice for epic musicians like Eric Clapton, Slash, and Tom Petty," said Ryan Fey, Omelet's Co-Founder and Chief Brand Officer. "We're stoked to help these guys further refine their brand image and target a new era of musicians."
Known for building iconic, long-lasting instruments and its true American spirit, Guild became famous after Richie Havens opened the 1969 Woodstock festival with his Guild D-40. Now entering a new era of production, the company will be producing its USA line in Ventura County, California where it'll combine original machinery that dates back to the 1950s with modern designs and state-of-the-art, custom tooling. It will be an exclusively "re-vintage" line of guitars.
"We needed a creative partner that understood Guild's heritage and shared our vision for how it can develop in the future," said Jonathan Thomas, President of Cordoba Music Group. "Ryan and his team are extremely talented, and together we're really excited to take Guild to another level."
Omelet and Guild are kicking off the partnership with a campaign consisting of print, content, and social media.
About Omelet:
Omelet is a creative company that solves complex marketing problems for progressive partners, including AT&T, HBO, Microsoft, and Walmart. The company also has divisions – including Omelet Studio, Omelet To Go, and Omelet Brands – to create original brand programming, live interactive experiences, and original owned intellectual property. http://www.omeletla.com
About Guild Guitars:
Guild is one of the world's historic guitar manufacturers with a long-standing reputation for building iconic musical instruments. From the New York jazz scene in the 1950s, Richie Havens' legendary performance at Woodstock, to Seattle's Kim Thayil of Soundgarden, Guild guitars helped create some of the greatest music in history. With a tradition built on old world craftsmanship, quality, and value, Guild guitars have always been made to be played.
http://www.guildguitars.com
Contact:
Devin Desjarlais
Director of Communications, Omelet
devin(dot)desjarlais(at)omeletla(dot)com
424-672-8606