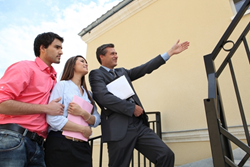 Before making an offer on a home, it is crucial to know what similar listings ultimately sold
Chicago, IL (PRWEB) August 16, 2015
The Federal Savings Bank knows that first-time home buyers often feel intimidated by the buying process.
The lender offers the following tips to making buying a property easier.
Real help from a real estate agent
Individuals who want to invest in property can gain a great deal of insight, guidance and understanding of the homebuying process when enlisting the help of a professional. With a real estate agent, interested buyers can take advantage of a wealth of knowledge these professionals have developed over the years working in the industry.
One important advantage a real estate agent will be able to provide is access to multiple available properties. When buyers can be matched with multiple properties, they are more likely to find the home of their dreams at a decent price.
Access to comps
One of the best tools real estate agents have access to that can help an interested buyer find the home of their dreams is their list of comparable sales.
These are homes in a local area where buyers are interested in moving to that are similar in features, size and condition. By using comps, buyers can decide how much to offer on a home and give individuals a more accurate idea of how much to expect to pay.
Before making an offer on a home, it is crucial to know what similar listings ultimately sold for to tailor an offer to the current conditions of the market. A real estate agent can help interested buyers determine what the best offer for a home is by using comps as a resource.
New technology helps agents complete the job
While hiring a professional has always been a great option for interested home buyers, current technology helps real estate agents even more. Available apps and tools make their job easier and allow these professionals to best serve their clients.
Real estate agents can connect with prospective buyers easily with apps like Curb Call, where individuals can see a home and immediately request a showing through the app.
In addition, there are multiple resources that allow agents to share homes with buyers and gage their interest in a particular listing based off a short video or electronic showing.
A great deal of today's technology allows agents to streamline the homebuying process and ensure their clients' experience is as smooth as possible. Enlisting their help is crucial.
The help of an expert
Interested home buyers, especially young ones, will likely have a difficult time negotiating a final price of a property as well as contracts and other agreements buyers might have between sellers or other industry professionals.
A real estate agent acts as a valuable tool interested buyers can use to help as they buy a home.
Contact the Federal Savings Bank, a veteran owned bank, to learn more about mortgages.