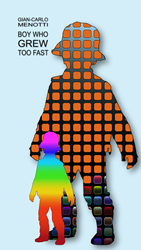 "When I was in high school and I'd go to the bathroom, they would put lighter fluid under the stall and then light a match to it to burn my legs," Richard Simmons, 65, said.
Tiburon, CA (PRWEB) August 19, 2015
Golden Gate Opera presents Summer Twilight Arias on the Hill, Sunday August 23rd from 4:30 pm - 7:30 pm with live opera music performed in a private Tiburon hilltop home.
Guests arrive at 4:30 pm to enjoy wines and hors d'oeuvres, socializing with opera fans and friends, expansive sunset view of Tiburon Bay. Live opera performances begin at 5:30 pm.
Gideon and Cherie Sorokin of Tiburon are the gracious hosts.
Featured performers are Tenor David Gustafson, soprano Olga Chernisheva and mezzo Anna Yelizarova, accompanied by concert pianist Veronika Dafoe.
Enjoy all new program including Prince Orlovsky from Die Fledermaus, Cavalleria Rusticana and more. Seating is Limited. Reserve NOW. Tickets are a tax-deductible donation starting at $65 p/person. Reserve online at http://www.goldengateopera.org/
August 23 Summer Twilight Arias is perfect for those wishing to learn more about live opera and opera singers, and for experienced opera lovers to enjoy best loved music.
This is a benefit for GGO's upcoming production of Menotti's "The Boy Who Grew Too Fast", which will be at the Marin Civic Center, October 9 and 11 for the public. The One Act opera for young people contains bullying facts and will help children in schools. GGO plans also to bring it into as many as 10 schools, funding permitting. Right now Ten Schools are waiting to hear if they will be included, depending on sponsors support.
Mounting this Bully Prevention opera to benefit school children is important to Golden Gate Opera. Richard Simmons Recalls Being Bullied Severely In High School: http://www.huffingtonpost.com/2013/11/27/richard-simmons-bullying_n_4351139.html
If unable to attend, you can support GGOIS bringing "The Boy Who Grew Too Fast" into schools, with a tax-deductible donation. Visit http://www.goldengateopera.org/support-our-outreach-program-donation-page/ or donate on the registration page http://www.eventbrite.com/e/summer-twilight-arias-on-the-hill-tickets-17055323933
Donations of $50 or more are acknowledged in the opera program. $250 or more receive Gold Circle Seats to the Opening Night, October 9th at Marin Showcase Theatre and other publicity recognition rewards depending on sponsor level.
Wells Fargo joins County of Marin and California Arts Council in support of GGO Menotti project budget of $70K. Each In-School presentation costs $2800. Wells Fargo joins with California Arts Council, a state agency and the National Endowment for the Arts and Department of Defense, national agencies, County of Marin, Fullerton Family Foundation, The Fenwick Foundation, The Bernard Osher Foundation, Hennessy Advisors, Rafael Floors, The Magic Flute Music Store, Novato Blue Ribbon Coalition, Marinwood Market, Hilda Namm, Paul Sack Properties, Office of Education of the County of Marin. You are essential.
Visit http://www.goldengateopera.org For More info: Call 415-339-9546.