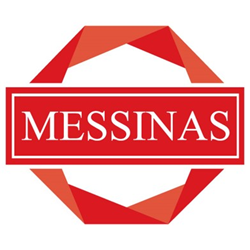 Being able to bring together the best of Distributor, Manufacturer and IGC personnel all under one roof is an exciting step in our company's development.
Washington, NJ (PRWEB) August 18, 2015
Messinas, a New Jersey based manufacturer of professional and consumer pest control and plant health products, today announced their new national sales leadership team with the addition of Eric Manfull (former Account Manager at BFG Supply, Commerce Corporation and Central Garden & Pet), Trisha Shellenberger (former District Sales Manager at Bayer CropScience) and Scott Peterson (former Vice President of Operations at Sloat Garden Centers). The company expects the addition of these regional Vice Presidents to meet increased requests for in-store marketing, help with merchandising assistance from company representatives, as well as rolling out new Messinas brands and initiatives.
"For the first time in our company's history, Messinas now has national coverage with company representatives on both coasts and in the Midwest," said Vice President James Messina. "Being able to bring together the best of Distributor, Manufacturer and IGC personnel all under one roof is an exciting step in our company's development. We can't wait to get started."
The new Messinas team members will be in attendance at various trade shows around the US including: Central Garden & Pet, Arett Sales, Prince Corporation, Bradley Caldwell, BFG Supply, True Value, Gard'N-Wise, Steel City Supply, L&L Nursery Supply and others.
About Messinas
Messinas, founded in 1998, manufactures a variety of products under the Animal Stopper®, Invisitraps™, Plotsaver®, and Seedlingers™ brand names. Messinas' Animal Stopper® line is comprised of liquid and granular animal repellents for reptiles, birds and rodents, as well as various domestic and wild animals. These products, which last for approximately 30 days per application, all dry clear and odor free and are made of all natural ingredients that pose little to no threat to human health. Messinas products can be found nationwide and online at http://www.messinas.com.
About Eric Manfull, Regional Vice President - Midwest
Eric Manfull has been actively calling on many of Today's Top 100 Garden Centers for more than 20 years as a distributor sales rep, first with Central and Garden and most recently with Commerce Corporation and BFG Supply Company. Working with both large and small retailers has enabled him to understand the different needs of different buyers and build programs tailor-made for their eventual success. "I believe I will be bringing Messinas and their customers a wealth of marketing and sales experience that will benefit both sides in ways that has an immediate impact in reaching consumers. From my time calling on Petitti's, Maria Garden Center, Bordines, The Andersons and many others, I've learned from the top minds in our industry. And while I expect to pass on that experience, I can't wait to learn even more as I develop into this new role."
Contact: Eric.Manfull@Messinas.com
About Trisha Shellenberger, Regional Vice President - Mid Atlantic
Trisha Shellenberger is a sales professional with over 15 years of sales and management experience, having most recently spent the last 8.5 years with Bayer Advanced working with independent garden centers, co-op buying groups and box store accounts across the Mid Atlantic. Prior to her position at Bayer Advanced she worked for Emerson Electric, Pelican Products and Tarkett Flooring. Trisha has a B.S. and an M.S. from the Pennsylvania State University. "I am looking forward to this new opportunity, and I'm excited to use my skill set to grow Messinas, with their unique innovation approach, across all channels of distribution."
Contact: Trisha.Shellenberger@Messinas.com
About Scott Peterson, Regional Vice President - West
Scott Peterson began his garden center career retail in 2001, working his way up from unloading trucks to VP of Operations with Sloat Garden Centers (a top 100 Garden Center as determined by IGC). Much of his career success has been due to his ability to understand customer's wants and needs, while being able to implement successful strategies that result in success. "I'm very excited to bring my buying background to Messinas to help design strategies that retailers will appreciate. I understand the goals of our existing and potential customers, having had to make these decisions myself, and I'm looking forward to helping Messinas share their vision, knowledge and products with gardeners and retailers up and down the west coast."
Scott is an organic gardener in his personal life and enjoys sharing these skills and knowledge with his daughters. Scott has been a resident of California for more than twenty years.
Contact: Scott.Peterson@Messinas.com